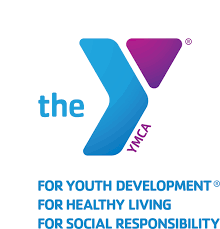 Frederick, Maryland (PRWEB) September 22, 2016
Nearly one in five youth live in poverty and are at risk of falling prey to crime, drugs and other hurdles that could keep them from reaching productive adulthood, obtaining an education and successfully entering the workforce. Also, research shows that youth are more likely to succeed with the support of a caring adult.
In an effort to help more kids and teens achieve, the YMCA of Frederick County will begin offering the Reach & Rise™ Mentoring Program. The national YMCA program, supported by the Office of Juvenile Justice and Delinquency Prevention (OJJDP), connects youth ages 6 to 17 with adult mentors.
As part of the Y's commitment to nurturing the potential of youth, the YMCA of Frederick County's Reach & Rise Mentoring Program will engage at-risk youth who lack role models and are in communities challenged by poverty, crime, truancy and single-parent households, among other social issues. Through this program, the Y will recruit and train adult volunteer mentors to provide direct one-to-one mentoring services and create safe, healthy and meaningful relationships with youth. Mentors and mentees will participate in service projects, field trips and other engaging activities.
"The YMCA of Frederick County is excited to begin offering the Reach & Rise Mentoring Program, which will benefit many of our youth, inspiring them to reach their full potential," said Eric Ireland, Chief Operating Officer, YMCA of Frederick County. "Through this program, more youth in Frederick County will develop relationships with caring mentors, families and schools leading to higher achievement and a brighter future."
Founded in 1992 and led by the YMCA of San Francisco, the Reach & Rise Mentoring Program was recently piloted at five additional YMCA associations. As part of a national expansion, the YMCA of Frederick County is one of 38 Ys now offering the program.
To learn more, contact Julie Marker at 301-663-5131 x1227 or jmarker(at)frederickymca(dot)org. You can also visit reachandrise.frederickymca.org for more info.
About the Y
The Y is one of the nation's leading nonprofits strengthening communities through youth development, healthy living and social responsibility. Across the U.S., 2,700 Y's engage 21 million men, women and children – regardless of age, income or background – to nurture the potential of children and teens, improve the nation's health and well-being, and provide opportunities to give back and support neighbors. Anchored in more than 10,000 communities, the Y has the long-standing relationships and physical presence not just to promise, but also to deliver, lasting personal and social change. http://www.frederickymca.org