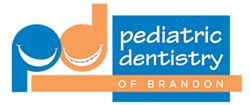 Brandon, FL (PRWEB) September 20, 2016
As a respected pediatric dentist in his community, Dr. Jorge Torres is now pleased to invite new patients with tooth decay to receive laser pulpotomy treatment in Brandon, FL. Patients who wish to minimize the amount of chemicals they are exposed to during treatment, often prefer laser-based pulpotomies over traditional pulpotomies.
Dr. Torres urges patients with advanced tooth decay that has spread into the pulp of their tooth, to consider receiving a laser pulpotomy in Brandon, FL. While traditional pulpotomy is still often used to remove the nerve of the tooth, laser-based treatments minimize the amount of chemicals that patients are exposed to during pulpotomy procedures. Laser-based procedures are known and preferred for their gentleness and for targeting infected tissue without causing harm or trauma to adjacent oral tissue. This advanced procedure helps pediatric patients feel more comfortable and at-ease during their treatments. Effectiveness is yet another benefit associated with laser technology. A recent study in the Journal of Endodontics shows that laser technology can treat decay in the pulp with a higher success rate than traditional treatment methods.
When tooth decay is left untreated, it can eventually make its way from the main part of the tooth into the pulp portion of the tooth, where the sensitive nerve canals reside. Many commonly-utilized treatments for this area involve the use of strong chemicals such as formaldehyde, glutaraldehyde or a combination of both called Formocresol. While this chemical combination is approved by the FDA, it may not be necessary to use in pulpotomy procedures now that laser technology is available.
Dr. Torres invites parents with children who have dangerous tooth decay that has made its way to the tooth pulp, to receive a gentle and minimally-invasive laser pulpotomy in Brandon, FL. Appointments can be made by calling his office Pediatric Dentistry of Brandon at (813) 803-6452.
About the Doctor
Dr. Jorge Torres is a pediatric dentist offering personalized dental care for patients in Brandon, FL. Dr. Torres and his team at Pediatric Dentistry of Brandon, provide a wide range of services and are committed to high quality, professional care through the use of laser dentistry and other advanced techniques. To learn more about the services offered by Dr. Torres please visit his website at http://www.pedodentbrandon.com or call (813) 321-4432 to schedule an appointment.