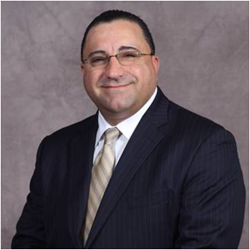 New York, NY (PRWEB) September 27, 2016
The Wall Street Technology Association (WSTA®) is pleased to welcome Joseph (Joe) Ferlisi, Managing Director, Head of Field, Client & Branch Technology for Morgan Stanley Wealth Management to its 2016 Board of Directors. Joe brings significant industry experience and perspective to our Board.
Since 2013, Joe has overseen technology solutions for Morgan Stanley branch management, financial advisors, and their clients. Prior to joining Morgan Stanley, Joe was a Managing Director at Bank of America/Merrill Lynch, responsible for leading the Consumer Channels Technology Team. Over his 17 plus years at Bank of America /Merrill Lynch, Joe performed a multitude of technology roles leveraging his broad technology acumen with increasing responsibility within Global Wealth Management Technology and at the Enterprise level.
Joe received his B.S. in Computer Science from New Jersey City University and an M.S. in Management of Technology from the University of Pennsylvania Wharton School. Joe attended Management programs at the Kellogg School of Management at Northwestern University and is a Six Sigma Green Belt.
Please visit http://www.wsta.org/about-the-wsta/wsta-board-directors/ to see a complete list of the current WSTA Board.
Profile
For almost 50 years, the Wall Street Technology Association (http://www.wsta.org) has provided financial industry technology professionals, vendors, service providers, and consultants forums to learn from and connect with each other. The WSTA facilitates educational seminars and networking events where members meet and exchange ideas and best practices that assist them in effectively capitalizing on technology advances and dealing with financial industry business challenges. Founded in 1967, the WSTA is a not-for-profit association with a long history of evolving to meet the needs of its members.