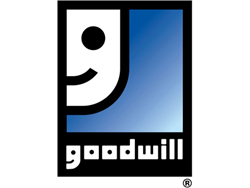 Horizon Goodwill's CEO, John McCain said, ""We believe in removing barriers and creating opportunities for all ages. And just like our other programs, participants in this program are intelligent, hard-working, and capable."
Hagerstown, MD (PRWEB) September 21, 2016
Senior job hunters can face a myriad of barriers as they look for employment after the age of 55. Some companies may not be interested in older employees because of higher wages and healthcare costs while other employers choose to layoff workers 55 and over because the investment in training would be prohibitive.
Horizon Goodwill Industries(HGI), a SCSEP Host Agency, in partnership with the Department of Labor, Licensing, and Regulation, administers a program to mentor and train older workers to develop workplace skills so they can obtain permanent positions within Goodwill or other companies after successfully completing the program. Horizon Goodwill's CEO, John McCain said, "We believe in removing barriers and creating opportunities for all ages. And just like our other programs, we find participants in this program to be intelligent, hard-working, and capable. It is essential in today's world to employ the baby boomers that desire to work. Retirement isn't attainable for everyone, and some may be able to retire but instead strive to stay in the workforce. So it is equally as imperative to provide them with the necessary training to live meaningful, productive lives."
One of HGI's program participants, Sondra Brotemarkle, started at Goodwill about nine months ago performing clerical duties, answering phones, greeting customers, filing, and scanning documents. However, the work wasn't a good fit for Sondra's skill set. Goodwill training staff discovered that she was more of a people person and would be happier and could contribute more by working with individuals and clients at Goodwill. They made the modification, and now it has been rewarding for both Sondra and HGI. Brotemarkle said, "The transition that I have made from clerical work to working directly with individuals has made me feel more fulfilled. I really enjoy what I'm doing now and being with the individuals every day has made a big difference in my life."
HGI started the pilot initiative of SCSEP because it fit well within the mission to put people back to work. "Now that we have seen the benefits to the older population," said McCain, "We look forward to expanding it to our other locations in West Virginia and Virginia."
The Department of Labor, Licensing and Regulation, Division of Workforce Development and Adult Learning is committed to promoting the employment of older workers. Many Maryland employers are hiring older workers as part of their regular recruitment effort. However, as the median age of the workforce increases over the next decade, more employers will need to utilize the skills, experience and talents of older workers.
HGI serves people in Maryland, Pennsylvania, West Virginia, and Virginia and can support needs that could otherwise go unmet in local communities. Goodwill's vision is helping people realize and achieve their fullest potential through the dignity and power of work.
For more information, please visit http://www.horizongoodwill.org