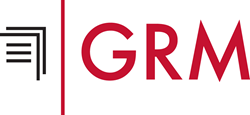 "With this acquisition, GRM can now offer a full suite of physical and cloud records management services in the major markets of Bogota, Cali and Medellin." - Avner Schneur
BOGOTA, Colombia (PRWEB) September 23, 2016
GRM Colombia, a leader in document storage and information management services, has acquired Archivos Modulares de Colombia S.A.S. The combined organization boasts a well-established presence in all major metropolitan areas in the country, effectively positioning GRM to serve both local and major multinational clients.
Archivos Modulares de Colombia S.A.S. (AMC) had been providing information management solutions to its clients since 1994 and has a well-established customer base in both the public and private sectors. Archivos Modulares has been operating in Bogota, Cali, and Medellin and possesses a strong base of business nationally.
Avner Schneur, President & CEO of GRM Information Management Services based in Jersey City, NJ, remarks, "The strong client base Archivos Modulares de Colombia S.A.S has built makes them an invaluable addition to our operation in Colombia; a geography that recognizes the importance of and challenges associated with the demands that legality and compliance place on a company's records management practices. Schneur added, "With this acquisition, GRM can now offer a full suite of physical and cloud records management services in the major markets of Bogota, Cali and Medellin."
Through this acquisition, GRM Colombia can now extend its robust platform of enterprise content management solutions to Archivos Modulares' existing clients in order to address both their physical and digital document management challenges. Danilo Soler Olarte, Chief Executive Officer of Archivos Modulares de Colombia S.A.S., comments, "We're very pleased to be joining the GRM organization. Archivos Modulares' historical market leadership in Colombia is a natural compliment to GRM's leadership position and expertise in enterprise content management in the US, and around the world."
Aside from providing industry-leading, physical record storage and management services, GRM Colombia offers a strong portfolio of digital storage and management solutions. GRM's enterprise content management platform includes cloud records management, business process and workflow automation, and scanning services focused on increasing in-office efficiency and productivity.
About GRM Colombia
GRM Colombia is a leading provider of comprehensive information management solutions, and is deeply committed to exceeding client expectations through superior service and innovative solutions. Our aim is to continually enhance our offerings and facilities to meet the highest standards of information management security, technology, and professionalism.
Our services include physical and digital document storage and management, document imaging, and workflow automation for business processes. We are situated in Bogota, Cali, and Medellin and each location possesses full service capabilities to satisfy the information management needs of our customers on a local and national level. For more information about GRM Colombia, visit http://www.grmdocumentmanagement.com/