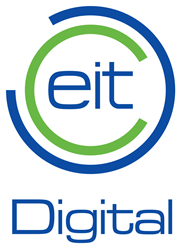 SecurityMatters concluded a splendid pan-European fundraising, combining both the experience of a truly international financial investor, and the outreach from a reputed corporate venture investor, which will enable this company to achieve its global amb
Brussels, Belgium (PRWEB UK) 21 September 2016
With the support of the EIT Digital's Access to Finance team, the Dutch cyber security specialist SecurityMatters has raised substantial funding from four prime investment groups. The German Corporate Venture fund Robert Bosch Venture Capital provides a share in funding that will help SecurityMatters to expand their sales & marketing and support teams internationally for protecting Critical Infrastructure organizations. SecurityMatters aims at leading in critical infrastructure markets where operational networks are heavily exposed to cyber attacks.
SecurityMatters has developed an innovative automated network and situational awareness platform that enables Critical Infrastructure organizations worldwide to operate best-of-class cyber-resilient Industrial Control Systems. Self-configuring and self-learning, SecurityMatters' solution is detecting more cyber threats than any comparable technology. Headquartered in the Netherlands, SecurityMatters has expanded its installed base in tens of installations across four continents, covering multiple market verticals including electric-power generation, transmission and distribution, oil and gas, drinking water, manufacturing, chemical, pharmaceutical and infrastructure.
"With these investments SecurityMatters will now be able to establish its presence globally and compete with the largest players across the globe. When we created the company seven years ago we had a precise idea of the technology we wanted to put to work, and gradually we kept our objective to provide the best-in-market product. Now, with a proven solution and the support of EIT Digital we secured Robert Bosch Venture Capital as one of the strategic investors in our company," says Damiano Bolzoni, CEO and co-founder of Security Matters.
"SecurityMatters concluded a splendid pan-European fundraising, combining both the experience of a truly international financial investor, and the outreach from a reputed corporate venture investor, which will enable this company to achieve its global ambitions," says Daniel Michel, Head of EIT Digital Access to Finance.
Amid the trend of decreasing venture capital rounds, the successful connection of scaleups and investors is of paramount importance for Europe's businesses. The EIT Digital Accelerator program 'Access to Finance' has already helped European companies secure more than €70 million. Access to Finance opens doors to European and international venture capital funds, helping company founders and CEOs get all-important first-meetings with investors seeking to finance fast-growth business opportunities. EIT Digital Investors Events take place regularly around Europe and serve as catalysts for fundraising rounds and successful deals.
About EIT Digital
EIT Digital is a leading European open innovation organisation. Our mission is to foster digital technology innovation and entrepreneurial talent for economic growth and quality of life in Europe. We bring together entrepreneurs from a partnership of over 130 top European corporations, SMEs, start-ups, universities and research institutes.
EIT Digital invests in strategic areas to accelerate the market uptake of research-based digital technologies and to bring entrepreneurial talent and leadership to Europe. Our innovation and education activities are organised in and around our co-location centres, where students, researchers, engineers, business developers and entrepreneurs come together to drive the digitalisation of society.
EIT Digital is a Knowledge and Innovation Community of the European Institute of Innovation and Technology (EIT). Since 2010, EIT Digital is consistently mobilising talents, ideas, technologies, investments and business across Europe and beyond to stimulate disruptive digital innovation. The headquarter is in Brussels with co-location centres in Berlin, Budapest, London, Helsinki, Madrid, Paris, Stockholm, Trento, as well as a hub in Silicon Valley.
For more information visit:
http://www.eitdigital.eu/
Follow EIT Digital on Twitter:
@EIT_Digital