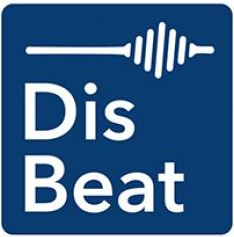 If people with disabilities vote in the November election at the same rate as the non-disabled, there will be 3 million more disabled people casting votes.
Atlanta, GA (PRWEB) September 20, 2016
The Disability Community has been working diligently for a number of months on GET OUT THE VOTE (GOTV) activities prior to National Voter Registration Day on September 27. In 2012, only 56.8% of people with disabilities voted compared to 62.5% of non-disabled people, which is why disability organizations are committed to up that percentage by registering more disabled voters all across the country.
In support of these efforts and organizations, DisBeat is pleased to announce the 3 Reasons More Disabled People Will Vote in 2016
About DisBeat: DisBeat is a national communications initiative designed to coordinate and promote proactive messaging on disability rights issues throughout the country. DisBeat uses a variety of communication tools, including social media, to bring attention to disability issues from an authentic disability perspective. DisBeat also maintains a database of subject-matter experts, fact sheets and talking points on a variety of critical issues facing 56.7 million Americans with Disabilities. DisBeat is a project of The ADA Legacy Projects. Initial Partners include ADAPT of Montana, Center for Disability Rights, Disability Rights Center, Disability Visibility Project, EIN SOF Communications, Nothing Without Us Media, and Shepherd Center (http://www.adalegacy.com/disbeat).
About The ADA Legacy Project: The mission of The ADA Legacy Project is to honor the contributions of people with disabilities and their allies by preserving the history of the disability rights movement, by celebrating its milestones, and by educating the public, media and future generations of advocates. (http://www.adalegacy.com/)