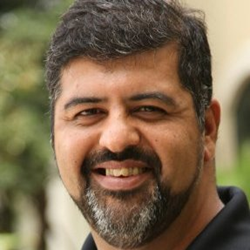 This was a great move for me. RedAwning's attributes are very desirable and extremely important to someone in sales.
(PRWEB) September 21, 2016
RedAwning.com, the vacation rental industry's only complete solution for full-service marketing, reservations and channel management, is happy to announce the appointment of a fifth addition to the RedAwning business development team this year. Wahid Razaqi, formerly with LeisureLink has joined the group as Director of Business Development, rounding out the team of vacation rental business professionals charged with accelerating the RedAwning portfolio of property managers across the US and the world.
Wahid brings 16+ years experience and an impressive record of successes in sales and marketing to RedAwning. As a sales executive for LeisureLink he was responsible for selling LeisureLink's global distribution platform, and he has extensive experience in the travel industry having worked with Groupon, Inc. as Area Sales Manager; Voyage Prive as Senior Product Manager; Double Club Hotel and NorthStar Travel and Tours as Sales Manager, and Expedia, Inc. as Product Development Manager.
"We are thrilled to welcome Wahid as a Director of Business Development at RedAwning at such an exciting time in the growth of our company and our capabilities," said Tim Choate, founder and CEO of RedAwning. "Attracting high caliber talent is elemental to our goal of tripling our property inventory and revenue in 2016 and we expect Wahid to be a strong force on the team."
"This was a great move for me," said Wahid Razaqi, who also notes that some of the smartest people he's ever worked with are at RedAwning. "The product and level of service offered to clients, and the market-leading tools offered to vacation rental managers, are the first things that stood out to me when I joined. I love that the vision and focus is vacation rentals, and the technology, from its foundation up, has been built with this market segment in mind. These two attributes are very desirable and extremely important to someone in sales," said Wahid.
###
ABOUT REDAWNING
RedAwning.com, Inc. is the leader in hotel-style reservations for the vacation rental industry and the only one-stop complete marketing, reservations, and channel management solution for property managers in the USA. With one integration, one connection, one contract, and one commission, RedAwning offers property managers the fastest, most seamless connection to the most extensive marketing network in the industry, including Booking.com and other Priceline Group websites, Expedia, HomeAway, VRBO, Flipkey and TripAdvisor, and many more websites. It also provides a multitude of 100% inclusive services to managers such as key level exposure, 24x7 lead response, customer service and guest services support and complete reservations and payments management. In May 2015, RedAwning acquired PerfectPlaces.com and TravelProRentals.com, a complete vacation rental booking platform for travel professionals, further expanding its stable of exclusive marketing opportunities for property managers.