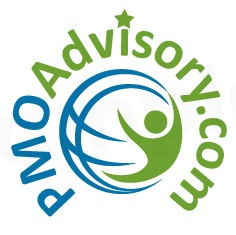 As the PfMP® certification is most elite PMI qualification credential, holders will gain a distinct advantage in employment and promotional opportunities over their peers.
Cedar Grove, NJ (PRWEB) September 26, 2016
Portfolio Management is the application of management activities to a collection of programs, projects and/or operations to achieve strategic business objectives. Hence Portfolio Management is not just about ensuring profits but cohesively binding projects within the portfolio, so that they work in tandem to achieve global goals of the organization. PMO Advisory, LLC will be presenting a 4 day course on Portfolio Management leading to PfMP® certification on December 12-15, 2016 in Northern New Jersey just outside of New York City.
The Portfolio Management Professional (PfMP)® is an elite certification offering from the Project Management Institute(PMI)®. The PfMP® credential recognizes advanced experience, skill and performance necessary to manage and align a portfolio of projects and programs to realize organizational strategy and objectives. PfMP® credential holders oversee the success of one or more portfolios, balance conflicting demands between programs and projects, and allocate resources based on organizational priorities and capacities. As the PfMP® certification is the most elite PMI qualification, credential holders will gain a distinct advantage in employment and promotional opportunities over their peers and this course is ideally suited for current program, project, and portfolio managers, along with VPs/AVPs, PMO / PMO consultants.
Portfolio Management is generally viewed as the apex of the project management career ladder. Unlike program and project management that mainly concentrates on "how", portfolio management addresses the question of "why" and "what". PMO Advisory is the first PMI Global R.E.P. that offers Portfolio Management (PfMP) exam prep course. Since May 2014, PMO Advisory has built the largest test bank with over 1,700 active questions to prepare for the PfMP exam. Our CEO has written the best-selling test preparation book available on Amazon, and many other resources some of which are free for everyone. Collectively, we have helped hundreds of professionals achieving a deeper understanding of portfolio management and the PfMP credential. Furthermore, we achieved a 100% first-time pass rate based on participant feedback. Click here to learn more about the PMO Advisory PfMP free resources and course offerings.
PMO Advisory is one of the most comprehensive project management consulting and training firms in the world offering certification training in Portfolio (PfMP), Program (PgMP), Project (PMP and CAPM), Risk (PMI-RMP), Agile (PMI-ACP, SCRUM), Service Management (ITIL series), and Project Management Office (PMO) training. As a PMI Global R.E.P., the firm pioneered the portfolio management certification bootcamp for PfMP and developed some of the largest practice tests for portfolio and program management. Founded by Professor Te Wu (PfMP, PgMP, PMP and PMI-RMP) in 2012, the firm continually seeks to innovate, for example with the latest series in Business Execution courses. Professor Wu is also an Assistant Professor at Montclair State University, the second largest university in New Jersey and serves on PMI's Core Committee for Portfolio Management creating the next edition of the Standard for Portfolio Management.