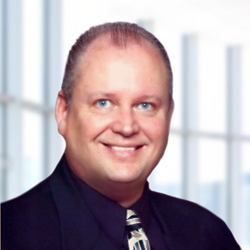 This awards program turns the spotlight on the very best that the technology sector has to offer
Brookfield, WI (PRWEB) September 22, 2016
ITStaff Technical Resources, a national information technology staffing firm headquartered in Milwaukee, Wisconsin, is the recipient of the 2016 Technology Innovator Award for Best IT Contract Consulting Service-USA sponsored by Corporate Vision Magazine.
ITStaff is recognized for high quality IT professionals and superior service levels they provide to IT executives undertaking software development and other strategic projects. This award follows an honor awarded to ITStaff earlier this year as one of the 20 Most Promising ALM Technology Solution Providers-2016 by CIOReview.
According to the magazine, as the corporate world continues to evolve, the importance of technology and its role in the evolution of the business market cannot be overstated. These awards recognize the individuals, departments and firms behind the ground-breaking developments that change the way we do business for the better. Visit http://www.corp-vis.com/top-tech-awards to read the article on ITStaff and to view the full list of 2016 winners.
"Our mission is to make the lives of our clients easier, not harder. We realize how busy these managers are," says Mark Norris, ITStaff Managing Partner. "Many are spending the better part of their day in meetings and they cannot afford to waste their time on unqualified candidates. Our process garners trust with these managers. Once they work with us, they see how we operate and they understand that we do what we say we will do and they appreciate that."
Laura Hunter, Awards Coordinator, commented, "This awards program turns the spotlight on the very best that the technology sector has to offer. It is a true honor to be able to reward the hard work and dedication of all of our deserving winners."
Learn more about ITStaff Technical Resources at http://www.ITStaff.com.
Founded in 2009, ITStaff is an information technology services company 100% dedicated to providing high quality and cost-effective contract and contract-to-hire staffing and recruiting services in support of the software development life cycle (SDLC) and other strategic IT initiatives. Each ITStaff professional is backed up by their industry leading guarantee in support of on-time project delivery.