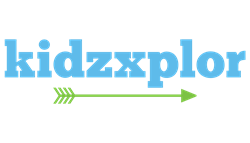 "We believe kidzxplor will not only help children explore new activities, but we intend for kidzxplor to become an integral part of the local community,"
St. Louis, Missouri (PRWEB) September 22, 2016
Local start-up, kidzxplor, introduced service to the St. Louis market on September 1st as the area's first-ever monthly subscription service for kids' activities. A free, community-wide launch event is scheduled for Saturday, September 24.
Kidzxplor is the brainchild of three St. Louis-based mothers who sought to tap the unmet need in the children's extracurricular activity market. kidzxplor is a web and app-based subscription service that will let parents book classes at over 58+ local Children's Class and Activity partner locations across the St. Louis metropolitan area.
"As parents ourselves, we know first-hand the frustration and expense of trying to find the right activity fit for our children," said Angela Sandler, kidzxplor CEO. "Kidzxplor gives parents and their children access to a variety of activities that will expose them to new interests and passions."
A monthly kidzxplor subscription costs $99 per month for unlimited access to activities. There is no joining commitment or cancellation fee. Sample activity partners include COCA, Gymboree, Vetta Sports, Companion Teaching Kitchen, and The Chess Club and Scholastic Center of St. Louis.
"We believe kidzxplor will not only help children explore new activities, but we intend for kidzxplor to become an integral part of the local community," said Sandler. "Our goal is for kids to have fun and grow while helping parents live a life that's a bit easier to manage."
The launch event will be held at Vetta Sports Manchester at 150 Enchanted Parkway in Ballwin. The event is free and open to the public and will include inflatables, soccer instruction, yoga, DJ music, arts and crafts, martial arts demonstrations, food and drink, and giveaways and prizes. Attendees are invited to RSVP via Facebook.
About kidzxplor: kidzxplor is owned by three Mompreneuers and operated in St. Louis, Missouri. kidzxplor strives to give opportunities to children by connecting them to the best class and activity providers in the local area and by connecting the community together through their philanthropic component, kidzxplorCommunity, that gives back a portion of the companies profits directly to the community. http://www.kidzxplor.com