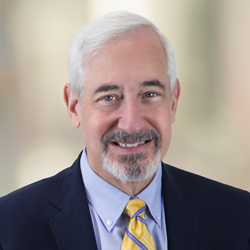 Irvine, CA (PRWEB) September 21, 2016
First Team Real Estate and Family of Companies—a privately held organization that's grown to include more than 2,000 agents and employees since its launch in 1976—is pleased to name Gary Fabian as its Chief Financial Officer.
With 30 years of experience as a senior-level executive in the finance industry, having driven the success of a number of prominent organizations over the course of his career, Gary brings to First Team Real Estate a highly strategic skill set in addition to a proven track record for success. Most recently, he served for four years as Chief Financial Officer at Stearns Lending—the nation's 13th largest mortgage lender—where he led the finance team that facilitated profitable growth, to the tune of over 300% in increased loan volume. Prior, he held similar positions at Met Life Home Loans, Bank of America/Countrywide Home Loans, Redwood Credit Union, North American Mortgage Company, and Capital Management Associates.
"Over the course of his career, Gary has made a name for himself as a true leader in the mortgage banking and financial services industries," remarked Cameron Merage, CEO and Founder of First Team Real Estate. "I'm thrilled to welcome him to our executive team, as I'm confident his best-in-class knowledge and expertise will prove instrumental in continuing to drive our organization's growth and largest objectives."
A Certified Public Accountant (inactive) who is a member of the American Institute of CPAs, Gary attended the University of Michigan, Ann Arbor, where he earned a bachelor's degree in business administration.
ABOUT FIRST TEAM REAL ESTATE
Beginning with a single office in Huntington Beach in 1976, First Team Real Estate is now Southern California's largest and most trusted private real estate agency with offices across Southern California—and is consistently recognized as Best Real Estate Company by Orange County Register. To learn more about First Team Real Estate, call 888.236.1943 or visit f irstteam.com.