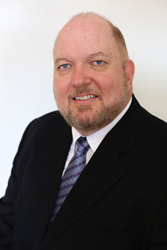 Singapore (PRWEB UK) 22 September 2016
As a provider of real-time data analytics to monetize network assets, CellOS Software Limited (http://www.cellossoftware.com) announced today that Michael Buchholz has joined the Company as its global Vice President of Marketing. Michael brings a track record as a senior business leader able to leverage a broad range of experience in Communications, Marketing and Business Development with some of the world's most recognized technology brands, such as NEC, Nokia and Convergys. He's also built new business opportunities in Smart Cities and Smart Healthcare through the integration of Internet of Things (IoT) technology and Big Data Analytics capabilities. His marketing efforts help these companies create pipeline opportunities of tens of millions of dollars.
"As we continue to build on our momentum in the marketplace, I believe it will be critical to build out a high performing marketing engine to help fuel our growth," said Abhijit Atale, Senior Vice President of CellOS Software. "Michael is a world-class strategic marketer with a proven track record of doing just that for high growth companies, and we couldn't be more thrilled to welcome him to the team."
Michael brings to CellOS Software over 25 years of experience in B2B technology marketing and business development and will lead CellOS Software's marketing strategy as the Company begins its next phase of growth. "Having seen first hand the power that Technology and Big Data Analytics can bring to customers, I'm incredibly excited to be joining CellOS at this stage of the Company's development," said Michael Buchholz, VP of Marketing for CellOS Software. "With the solutions the Company has developed, I believe CellOS Software is in a unique position to enable big data monetization and improved network intelligence for the communications networks of tomorrow."
About CellOS Software Limited
At CellOS Software, our vision is to enable big data monetization and improved network intelligence for the communications networks of tomorrow. To realize this, CellOS Software offers a wide range of solutions based on big data analytics. Our key focus areas include industry leading Revenue Assurance, Network Analytics, and Campaign Management solutions. This unique ability to extract key insights from network data in real-time allows our partners to not only maximize existing revenue streams but also explore new revenue streams for improved monetization of their network assets.
To learn more about CellOS Software, visit us on Twitter, LinkedIn or online at http://www.cellossoftware.com.
Contact:
CellOS Software Limited
Jerene Chew, Marketing
Mail: jchew(at)cellossoftware(dot)com