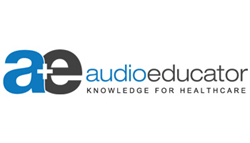 Having knowledge about all the updates and additions made to the ICD-10-CM is a must for coders and billers to avoid claim denials, optimize reimbursement and navigate compliance barriers in 2017
Durham, NC (PRWEB) September 21, 2016
AudioEducator is a leading source of knowledge, information and practical insights for healthcare professionals. For more than a decade, AudioEducator has served more than 100,000 healthcare professionals and provided them with cutting edge information, knowledge and skills in medical coding, billing and compliance. With more than 400 training sessions annually, a pool of 100+ top healthcare experts and opportunities for participants to earn more than 150 AAPC-approved CEUs in a year, AudioEducator is a popular destination for U.S. healthcare professionals.
AudioEducator will organize a number of Live webinars and audio conferences in September, 2016 to help coding professionals get familiar with the latest ICD-10 updates, covering a range of specialties, such as Otolaryngology, Urology and Gastroenterology. In total, more than 1900 new codes and more than 350 revised codes will be introduced in 2017. Staying updated with these changes will help maintain accuracy as well as productivity for coders, billers and practices. The CMS grace period for specificity in ICD-10-CM code selection will end on October 1, 2016.
Quick peek at the 3 training events to be held in September, 2016 on ICD-10-CM Updates:
1) 2017 ICD-10-CM updates and challenges for Radiology: The CMS will lift the 1-year specificity safe harbor from post-payment reviews on October 1, 2016, due to unspecified codes. This would mean that radiology practice will become vulnerable to denials as well as payment loss if your report falls below the expanded coding standards. You can join expert speaker Stacie L. Buck, RHIA, CCS-P, CIRCC, RCC for live audio conference who will speak on all the ICD-10-CM changes which affect radiology services. By attending this session, you will be able to overcome coding and documentation challenges you experience during the first year of ICD-10 implementation.
For Registration Visit – https://www.AudioEducator.com/radiology/icd-10-coding-for-radiology.html
2) Expert Advice on Coding Changes Affecting Otolaryngology for 2017: Diagnostic claim year will begin on October 1, 2016, which will also mark the beginning of a new stand by the CMS and private players, who recently stated that there will be no leniency in the processing of ICD-10 claims in 2017. This update will push coders to give their best when processing accurate coding, while providers will have to do their best for preparing detailed documentation. Expert speaker Barbara J. Cobuzzi will host an online audio conference session on September 27, 2016, where she will discuss both the new codes for 2017 and diagnostic coding issues which have been observed over the past 1 year in otolaryngology.
For Registration Visit - https://www.AudioEducator.com/otolaryngology/icd-10-coding-changes-for-otolaryngology.html
3) Prepare to Face Challenges in Gastroenterology in ICD-10-CM for 2017: October 1, 2016 will mark the end of the 5-year wait for new codes and updated codes. In many cases, these revisions are nomenclature changes, but even those minute changes can have a major effect depending on how these codes are used in an organization. Expert speaker Jill M. Young during her live audio conference on September 22, 2016 will give an overview of guideline changes which can affect Gastroenterology in 2017. She will also share how one can get the latest version of ICD-10-CM codes and guidelines.
For Registration Visit - https://www.AudioEducator.com/gastroenterology/icd-10-coding-gastroenterology.html
Some of the key highlights of the audio conferences include:

Guidelines for ICD-10-CM for 2017
Documentation in ICD-10-CM – reminders and requirements
Where to find the most up-to-date list of 2017 ICD-10-CM codes?
Where to find a copy of the ICD-10-CM coding guidelines?
ICD-10 coding changes for 2017, going into effect on 10/1/2016
Review of key ICD-10 rules
Review of many new, deleted, or revised ICD-10 codes for 2017
What immediate steps are needed to remain compliant with ICD-10 after one year?
Review of excludes 1 and excludes 2 diagnostic codes
When to use the seventh character in new ICD-10 codes?
What is and when will the grace period end?
Use of unspecified ICD-10 codes
And more!
Having knowledge about all the updates and additions made to the ICD-10-CM is a must for coders and billers to avoid claim denials, optimize reimbursement and navigate compliance barriers in 2017. Attending these training sessions will help coders gain the right coding skills and deal with the challenges coming ahead in ICD-10.
For more on specialty specific ICD-10 events and updates for 2017, visit https://www.AudioEducator.com/medical-coding-billing/icd-10.html
Get $30 off on our conferences and webinars. Use Code PRWEB30 on checkout (applicable for all purchases).
About AudioEducator
AudioEducator.com is a leading source of education, training and information for professionals in medical coding, billing and compliance. As an acknowledged industry authority in the healthcare training sector, AudioEducator conducts conferences and webinars with nationally renowned experts, consultants and legal experts who provide a fresh perspective on healthcare issues and trends. AudioEducator focuses on providing its client assistance and expertise in the areas of physician practices, hospitals, ASCs, HHAs, hospices, rehab and skilled nursing facilities, pharma & biotech and food safety.
In addition, AudioEducator offers important updates, regulatory knowledge and compliance information on the latest coding and billing in 24+ medical specialties. With over 14 years of experience, AudioEducator has provided thousands of healthcare professionals the opportunity to get answers to their most complex questions directly from experts.