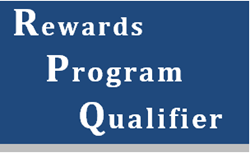 "Thank You" to our most productive agents!
Jacksonville, Florida (PRWEB) September 22, 2016
We Insure Group, Inc., a Southeast Regional property/casualty insurance franchise company, has been awarded with the prestigious Centauri Chairman's Award.
We Insure joins an elite group of insurance professionals whose outstanding performance has earned them the highest honor in the Centauri Agency Reward Program. As recipients of the Chairman's Award, We Insure is eligible to receive co-op marketing funds, profit sharing commission and an invitation to the exciting Agency Incentive Trip in 2017!
The Rewards Program is Centauri's way of saying "Thank You" to their most productive agents. Those achieving the Chairman's Award meet the highest standards of service and performance. Centauri honors their partners for hard work, commitment and celebrates their partnerships.
Centauri states that they are proud to count We Insure among their most valued agency partners, and look forward to We Insure being part of their continued success.
We Insure Group, Inc. began franchising operations in 2010, is privately owned by CEO, Philip Visali and currently operates 80+ franchise locations in Florida & Georgia with over 100MIL in sales since opening.
For more information about We Insure as a franchising opportunity, go to http://weinsuregroup.com/franchise
We Insure continues to be a proven & awarded franchise business model.
2013 Company Awards
JBJ 40 Under 40– CEO, Philip Visali
JBJ Largest Independent Agencies in North Florida - #10
JBJ Best Places to Work in North Florida - #4
JBJ Fastest Growing Private Companies in North Florida - #17
2014 Company Awards
JBJ Largest Independent Agencies in North Florida - #7
JBJ Best Places to Work in North Florida - #1
JBJ Fastest Growing Private Companies in North Florida - #10
2015 Company Awards
JBJ Largest Independent Agencies in North Florida - #6
JBJ Best Places to Work in North Florida - #9
JBJ Fastest Growing Private Companies - #9
JBJ Ultimate CEO Award in North Florida– Philip Visali
INC5000 Fastest Growing Private Companies in America - #1272/5000
PRINCIPLE10 Best Employee Financial Security in America
2016 Company Awards
GATOR 100 Fastest Growing Gator-Owned Businesses in the World - #10
101Best & Brightest Winner of Best & Brightest Companies to Work for in the Nation
JBJ Best Places to Work in North Florida - #5
Florida Trends – Best Places to Work in Florida - #23
Business Journal - Top 100 Fastest Growing Companies in Florida - #53