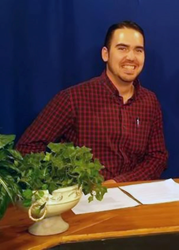 Although small in geographic area, Putnam County is filled with history and culture
New York, NY (PRWEB) September 22, 2016
As communities in the northeast prepare for their annual fall festivals, harvests, and great outdoor activities, nothing is more notable or beautiful than the fall foliage that grace the mountainsides north of New York City and in New England. Putnam County, located about an hour north of New York City, is steeped in history dating back to the Revolutionary War and provides the perfect weekend getaway for city dwellers looking to mingle with nature without going too far from home. ExpertFlyer recently sat down with Frank Smith, Director of Tourism for Putnam County, NY to get some insight about this beautiful, but sometimes overlooked county nestled between Westchester and Dutchess Counties.
"Although small in geographic area, Putnam County is filled with history and culture," explains Frank Smith. "In addition to being a great example of Federal Style architecture, the Boscobel House and Gardens in Garrison is home to the famed Hudson Valley Shakespeare Festival, and the Town of Patterson is the burial site of Revolutionary War heroine, Sybil Ludington."
Beyond the historical sites located throughout Putnam, it's the great outdoors that attracts thousands from the city. Fall foliage is in full stride toward the middle of October and can be enjoyed from numerous locations throughout the county, including the Tilly Foster Educational Institute located on a historic 199-acre farm. Smith also highly recommends the view over Constitution Marsh from Boscobel and breathtaking views of the Hudson River from Breakneck Ridge and Mount Taurus as the spots to take it all in.
It's winding roads and historic significance is what attracted Fireball Run, the long-running adventure travel TV series, to make a pit-stop in Putnam on September 30th and allow folks to mingle with contestants and check out all of their hot rods. Add to this the Italian American Club's annual Evening at the Piazza, Columbus Day Parade and the local Chamber's Street Fair and you have a full weekend of events and activities straight out of a Rockwell painting of pure Americana.
"Putnam County is a great community that offers the very best of the great outdoors and fall festivities in the region," says Chris Lopinto, president and co-founder of ExpertFlyer.com. "Located just an hour north of New York City, it is easily accessible by train (Metro-North Railroad) making it an ideal location for a quick weekend getaway for thousands living in the city and do not own a car."
Housing is plentiful with Bed and Breakfasts conveniently located throughout the County. The Hudson House and the Pig Hill Inn are two great options in the Village of Cold Spring, and Outside of the Village, the Bird and Bottle Inn, and the Garrison offer stunning views in the Hudson Valley area.
"Each year, Putnam is consistently ranked as one of the State's safest, healthiest, and most employed counties. Our goal in tourism is to make people aware of all the great things that Putnam has to offer," Smith explains. "From our recreation opportunities, to our restaurants which are helping to pioneer the local farm-to-table movement, Putnam County is more than just a great place to visit, but a wonderful place to raise a family – and it's only an hour to the wonderful madness of Manhattan."
To read the entire interview with Frank Smith from Putnam County's Tourism Bureau, please visit ExpertFlyer's blog.
About Putnam County Tourism Bureau
Whether your interests lay in nature, sports, history or cultural events, Putnam County has something for everyone. Rolling hills, mountains, lush green meadows, sparkling lakes, reservoirs and ponds offer visitors year round scenic vistas and activities. Opportunities for hiking, biking, fishing and camping, as well as kayaking and golf await you. If you are a winter adventurer, Putnam offers the closest skiing and snowboarding options to NYC. Visitors may also enjoy browsing for antiques along quaint village streets, visiting historic sites or an evening of Shakespeare – with a dramatic view of the Hudson River as a backdrop. Whatever you fancy, we welcome you and look forward to making your stay in Putnam County a happy one. Visit: tourputnam.org for more information.
About ExpertFlyer.com
Each month, ExpertFlyer's One-on-One blog goes face-to-face with the travel industry's leading decision makers to discuss and address topics relevant to many of today's business and frequent travelers.
ExpertFlyer.com was conceived and created by an eclectic team consisting of a veteran elite tier frequent flyer, an airline captain and corporate travel manager, and information technology professionals to deliver a 24/7 real time powerful air travel information service. The company provides its subscribers and corporate travel managers alike with a complete, concise and efficient way to access the ever-changing details of worldwide air travel information. For more information, please visit expertflyer.com.
Stuck in the middle seat again? Download the free Seat Alerts app from ExpertFlyer and get the window or aisle seat without hassle or frustration.
# # #