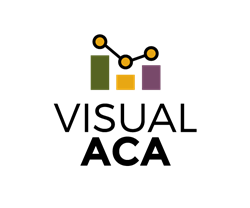 "In the first four months VisualACA was on the market, 64 employers purchased it and 14,200 IRS forms were filed," said Beth Baerman, Director of Corporate Communications.
Livonia, Michigan (PRWEB) September 29, 2016
Attendance on Demand, Inc. announced today that its product, VisualACA, is a finalist in the Best New Products category of the Stevie Awards for Great Employers. The Stevie Awards are an international business awards competition that is open to all organizations worldwide.
The Stevie Awards for Great Employers recognize the world's best Human Resource teams, professionals, and achievements that help to create and drive great places to work. In addition, the Stevie Awards also recognizes the best new products and suppliers.
VisualACA, launched in February 2016, eliminates the need for businesses to manually track full or part-time employee status, perform complex benefit eligibility calculations, and fill in IRS 1094-C and 1095-C forms by hand. The reports from VisualACA calculate time card data, assist with employee scheduling to maintain the desired status, and eliminate guesswork. VisualACA is available on Attendance on Demand's existing cloud-based workforce management solution or it can be implemented as a stand-alone solution.
Stevie® Awards for Great Employers winners will be announced at a banquet in New York City on September 30. Finalists for the 2016 awards can be reviewed here.
About the Stevie Awards:
The Stevie® Awards are the world's premier business awards. They were created in 2002 to honor and generate public recognition of the achievements and positive contributions of organizations and working professionals worldwide. In short order the Stevie has become one of the world's most coveted prizes.
About Attendance on Demand:
Attendance on Demand supports the labor management needs of thousands of companies and more than three-quarters of a million employees across North America. Launched in 2006, Attendance on Demand is a rapidly deployed, cloud-based solution that minimizes a company's risk and technology investment while providing advanced features for securely managing labor data, calculating pay rules, scheduling employees, budgeting labor, automating record keeping for labor law compliance and managing employee status and reporting for the Affordable Care Act. With standard up time over the industry average of 99.995% and above average customer retention rates, Attendance on Demand removes the worry of maintaining expensive infrastructure. An extensive North American distribution network helps organizations use Attendance on Demand to reduce labor expenses and improve decision making.