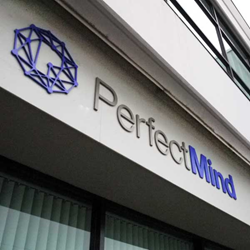 "PerfectMind continues to innovate in software development, onboarding our clients with great service and building a great company for our employees." – Farid Dordar, CEO
(PRWEB) October 07, 2016
PerfectMind, developers of leading membership management and online booking software is growing. To accommodate its rapidly growing staff of 130+ employees, the company is moving from its current 7,500 square foot space to a new 20,000 sqft office in neighboring Burnaby, British Columbia.
The company is also set to open offices in early 2017 in California and Ontario in order to provide better regional support for new clients including the City of Cupertino, the City of Brentwood, Mission Viejo, Pleasanton, Burlington, Peterborough, Bracebridge, and Huntsville. This expansion will enable PerfectMind to increase its reach and better enable clients to create deeper relationships with their customers.
This year, PerfectMind has brought onboard more than 70 cities throughout North America, of which seven are going live in November. The company's seasoned implementation team has more than doubled in 2016 and continues to maintain 24hr technical support. The company has hired experts from the parks and recreation industry whose contributions and expertise are already having a positive impact on the company and its customers.
PerfectMind has also been working with an award-winning culture consultant helping the company to implement new initiatives in an ongoing effort to make life at work as good as it can be for every hard-working employee. The company isn't just investing in their clients – but also their employees, who make it all possible, by seeking to improve the culture at work at every level.
In an effort to share the benefits of growth with every employee, CEO, Farid Dordar, has initiated an employee stock option program which is rolling out company-wide.
"PerfectMind continues to innovate in software development, onboarding our clients with great service and building a great company for our employees," said Dordar.
About PerfectMind
PerfectMind software is used by more than 5,000 organizations in 21 countries. The company's innovative platform empowers cities, parks and recreation organizations, higher education and health and wellness businesses of all sizes to better connect with their communities. PerfectMind has twice been listed on the Profit 100 list of fastest growing companies in Canada and was a finalist in the 2015 North Vancouver Chamber of Commerce Business Excellence Awards.
Links:
http://www.perfectmind.com/company/news-media/
http://blog.perfectmind.com/season-changes-at-perfectmind