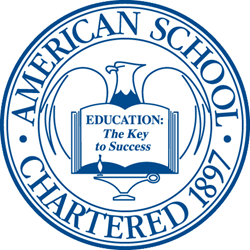 Lansing, IL (PRWEB) October 11, 2016
American School is pleased to announce the addition of honors courses to its already robust lineup of online high school and online middle school courses. Starting this fall, students will have the opportunity to take 18 honors courses at the high school level and 13 online courses at the middle school level.
"Having honors courses as part of our curriculum allows us to serve students in two ways," American School President Gary R. Masterton said. "Students in our diploma programs can take honors courses to beef up their academic standing before attending college. Meanwhile, some students in our independent study program who attend traditional schools may not have access to honors courses, or they may not be able to take honors courses due to scheduling conflicts. They can now take our honors courses, get the honors credit they want, and still graduate on time with their class."
Honors courses available at the high school level include English 1, English 2, English 3, English 4, Algebra 1, Algebra 2, Geometry, Pre-Calculus, Biology, Chemistry, Earth/Space Science, Marine Science, Physical Science, Physics, Economics with Financial Literacy, United States Government, United States History and World History.
"As with our regular online courses, students will like working on these honors courses on their computers at a pace and place that is comfortable for them," Masterton said. "They will also have the full support of our entire staff and be able to communicate with their instructor if they need assistance."
Honors middle school courses include Language Arts 1, Comprehensive Science 1, Language Arts 2, Mathematics 2, Pre-Algebra, Comprehensive Science 2, United States History, World History, Language Arts 3, Mathematics 3, Comprehensive Science 3 and Civics.
"Our middle school program has been very successful since we launched it earlier this year," Masterton said. "Adding honors courses for students in grades 6-8 is the next logical step. These courses will serve as great preparation for students who wish to take online courses, including honors courses, in our high school diploma program."
American School has been a leader in distance education since 1897 and is accredited by MSA-CESS, Ai and NCPSA. For more information, visit http://www.americanschool.org or call 708-418-2800.