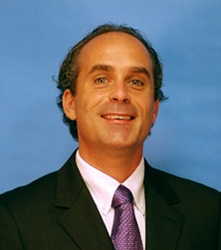 Little Rock, AR (PRWEB) October 03, 2016
Principals Trena Adair and Leslie Davis announced an expansion in Harbor Environmental and Safety's (Harbor) ownership and Board of Directors in August. Andrew Rike, P.E., Vice President of Harbor's Engineering Division, is now a partner in Harbor and has been appointed as Secretary on Harbor's Board of Directors. He holds his Masters of Science in Environmental Engineering from North Carolina State University, and his Bachelors in Civil Engineering from Christian Brothers University in Memphis.
Andrew has lead Harbor's Engineering Team since 2011 and was integral to the successful transition of Blaylock Threet. Most recently, before joining Harbor, Andrew owned his own civil design and consulting company, Rike Consulting.
Principal Leslie Davis stated, "The fast pace at which we were growing in 2011 made hiring a professional engineer an obvious choice. Having worked with Andrew in the past, we knew that he was the right person to diversify our business. Andrew's experience in civil design, as well as the environmental work in his background, have allowed us to provide a complete package of services to our clients. We are very happy to see him taking on a larger role in our continued growth."
Mr. Rike added, "From 2011 to the present, we have really responded to the needs of our clients with the addition of both civil and environmental engineering expertise, including the addition of the well-respected, experienced local engineering group Blaylock Threet Engineers in February 2015. Overall, our engineering team has four Professional Engineers, an engineer in training, a 32 year veteran CADD designer, and an experienced survey crew. I am excited to see where this next transition takes us!"
In addition, Harbor elected Tresa Adair, Vice President of Operations, as Treasurer on the Board of Directors. Ms. Adair has a long history in both marketing and financial management in Fortune 500 companies, start-ups, and a recently founded non-profit corporation. Holding a Finance Degree from the University of Massachusetts, she has had the rare capability to marry financial management with her marketing skills over the past 22 years. Trena Adair commented, "It's a unique opportunity for Harbor to have a sales and marketing mind coupled with seasoned financial management experience. After being with Harbor for five years now, her guidance in business and marketing strategy has been integral in growing and adjusting our business as we have expanded. Tresa's leadership in the company and her willingness to 'do whatever needs done' has certainly made her a critical part of our team."
As well as expanding the leadership within the organization, Harbor moved their corporate headquarters effective September 30th. Tresa Adair indicated, "Many factors contributed to our decision to leave our current location. Not only have we been at capacity for over a year now, but our building was sold and the current owner will be occupying most of the building once our lease expired. We will still be located in the heart of Little Rock, but, this new building ultimately has capacity that will allow for our projected growth over the next five to 10 years."
Harbor's new location is just off University at 5800 Evergreen Drive, Little Rock, AR 72205. All phone and fax numbers will remain the same.
Harbor Environmental and Safety is a full service environmental, safety and engineering consulting firm headquartered in Little Rock, Arkansas. Harbor is a certified woman-owned and certified disadvantaged business enterprise that has served clients both nationally and internationally. Specializing in turnkey compliance management systems, Harbor affords our clients the ability to focus on their business goals and maintain a commitment to the environment and the health and safety of their employees. Ultimately, Harbor is dedicated to the like-minded cause of affecting positive change in business practices that create greater profitability for clients and increased sustainability for our shared environment.