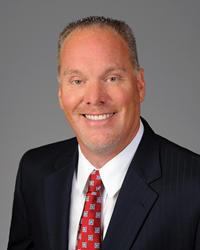 (PRWEB) September 22, 2016
Cherry Bekaert LLP ("the Firm"), a nationally recognized growth-oriented CPA firm, today announced the launch of its Cloud Solutions practice. The Firm's Cloud Solutions practice will help companies understand and migrate to the Cloud in three main business areas: Enterprise Resource Planning ("ERP"), Customer Relationship Management (CRM) and E-Commerce. Heading this new practice area is Paul Doucet, the Firm's first National Managing Director of Cloud Solutions. This strategic growth initiative is part of THInc, Cherry Bekaert's practice area focused specifically on innovation in the technology, health and life sciences, and industrial sectors.
The Firm's Cloud Solutions practice will help clients implement companywide processes and systems that are aligned with their company's strategic plan, helping define a pathway to success and transition to the Cloud in less than 100 days. Cherry Bekaert's transformative customer engagement methodology is designed with leading practices and years of experience in cloud ERP implementation, and vertical industry domain knowledge will help customers meet their business needs and industry requirements. The Firm's agile and phased approach will guide clients from system selection to implementation and post-implementation support. This will provide clients with what is needed for a successful ERP implementation, as well as continuous support to ensure they get the most out their cloud ERP.
Formerly a Certified Public Accountant, Doucet possesses extensive knowledge of technology and managing organizations, which makes him particularly well-suited for the role. He has been a leader in the early evolution of technology trends, including SaaS, cloud, mobile and digital solutions. In addition, Doucet founded a global award-winning technology consulting company that provided strategic direction and integrated cloud-based business management solutions to clients for over 15 years. Prior to joining Cherry Bekaert, Doucet was a cloud practice leader at Capgemini, one of the world's leading providers of consulting, technology and outsourcing services.
"Paul is a technology professional with an amazing breadth and depth of capabilities and knowledge," remarked Kip Plowman, Cherry Bekaert's Managing Partner of Strategic Markets. "Paul has so much experience working with various companies that when he's making recommendations, you know they are solutions that really work within an organization's structure and work culture. He brings a holistic perspective implementing technology that helps businesses grow and thrive."
On joining Cherry Bekaert, Doucet said, "I chose to join Cherry Bekaert because they are much more than an accounting and tax firm. The Firm's progressive nature, culture and client base are well-suited for companies looking to stay current in today's business marketplace. THInc and the Cloud Solutions practice are examples of how the Firm works in partnership with their clients to help them succeed."
About Cherry Bekaert LLP
As a nationally recognized, growth-oriented firm, Cherry Bekaert has the resources to take your business as far as you want to go. The Firm's industry specialists already know your marketplace, so they can help you make the most of emerging opportunities while minimizing compliance headaches. With their down-to-earth style and wealth of practical advice, you will find Cherry Bekaert an indispensable part of your team.
Ranked among the largest accounting firms in the country, Cherry Bekaert specializes in offering solutions that impact their clients' ability to grow. For more than 65 years, global corporations, private businesses, government entities, nonprofits, emerging firms and successful individuals have relied on Cherry Bekaert to guide them forward as their growth partner.
Cherry Bekaert LLP is an independent member of Baker Tilly International. Baker Tilly International is the world's 8th largest accountancy and business advisory network by combined fee income of its independent members. Baker Tilly International member firms specialize in providing accountancy and business advisory services to entrepreneurial, growing businesses and mid-market listed corporates worldwide. | cbh.com