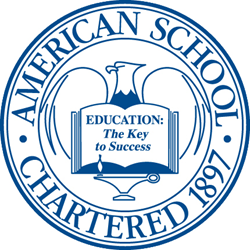 Lansing, IL (PRWEB) October 18, 2016
American School is pleased to announce the debut of several new elective courses available to high school students across the country and around the world. The new courses may be taken as part of American School's high school diploma program or individually for credit recovery or enrichment.
"For years we've offered a variety of courses but these new courses just expand that variety," American School President Gary R. Masterton said. "Some of them are in core areas like English, math, science and social studies. Others are in business, career or technical education fields, but each of them will benefit students greatly."
The new courses include Introduction to Agriscience, Business Math, Computer Programming, Cosmetology, Criminology, Introduction to Early Childhood Education, Introduction to Finance, Veterinary Science, Advanced Algebra with Financial Application, Economics, Personal and Family Finance, Introduction to Women's Studies and World Religions.
"One benefit of these new courses is that students in all parts of the country will be able to take a course that interests them," Masterton said. "A student in an urban area may want to take a course on agriculture that's not offered at his or her school. Another student in a rural area may want to learn more about computer programming, but his or her school may not have the resources to offer that course. With us, it doesn't matter where you live. If you want an accredited course for high school credit, you can take it with us."
Some of the new courses are the result of direct feedback from school counselors, Masterton explained. Economics and Personal Finance are required courses in several states, and American School now offers those courses so that counselors don't have to look elsewhere to help their students.
"We're also seeing an increase of homeschooled students who have their own diploma programs taking one or more of our courses to supplement what they're already doing," Masterton said. "Their parents may not have any expertise in cosmetology or advanced algebra, but we have qualified instructors teaching those courses, and so those families enroll in our courses on an individual basis."
American School is accredited by MSA-CESS, Ai and NCPSA and has been a leader in distance education since 1897. For more information, visit http://www.americanschool.org or call 708-418-2800.