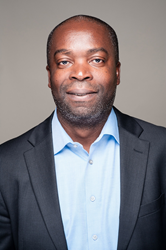 "I am deeply honored that our firm is recognized for one of the best places to work because it reflects our investment to our most important asset – our people
Houston, Texas (PRWEB) September 26, 2016
Myrtle Consulting Group (Myrtle), a hands-on firm that delivers operational improvements to the world's leading organizations in the food and beverage, consumer products and life sciences industries, was honored by Consulting Magazine as one of the 2016 "Best Small Firms to Work For", earning third place out of 15 winners.
In addition to being named for this award, Myrtle also ranks in the top three for the survey categories of "Work-Life Balance," "Compensation and Benefits," "Client Engagement" and "Career Development." In an economy where 70 percent of Americans report feeling unhappy and less engaged with their jobs, Myrtle employees enjoy a workplace where they receive quality benefits and nurtured professional development.
The firm has garnered a 1,052 percent three-year growth, a pattern Myrtle Founder and CEO Edwin Bosso said is sustained through their investment in the continued development of its people to improve standard of quality and a commitment to a core value system built on respect.
"I am deeply honored that our firm is recognized for one of the best places to work because it reflects our investment to our most important asset – our people," Bosso said. "This recognition would not have been earned without my Myrtle family, a team of exceptional consultants who demonstrate their passion and commitment on every project."
The firm offers competitive compensation and benefit packages to attract and retain the best talent and further supports consultants with time off when needed to foster a healthy work and life balance.
Myrtle partners with global clients to deliver operational improvement through a flexible and adaptable deployment model. The company has seen rapid success since its 2012 inception. With a promise to deliver passion, pace and performance with every client engagement, Myrtle grew revenue by 200 percent between 2014 and 2015.
As for the company's next steps, Myrtle's technology platform and employee training program will see continued improvement with heavily invested support. These efforts will work toward expanding clientele on an international level.
"To stand apart in a constantly evolving industry and provide sophisticated service to our clients, we invest in our consultants by providing in-house career development and training programs," Bosso said. "Our success is a direct result of the energy and dedication of our consultants, and I'm excited to see where our hard work takes us next."
ABOUT MYRTLE CONSULTING GROUP
Myrtle is a value based operations consulting firm that drives improved supply chain performance, particularly in manufacturing and distribution, with a focus on delivering tangible and sustainable P&L results through hands-on implementation. Myrtle's leadership team has more than two decades of experience and delivers performance improvements to the world's leading food and beverage, consumer products and life sciences organizations. For more information about Myrtle Consulting Group, visit http://www.myrtlegroup.com and follow @MyrtleGroup on Twitter and LinkedIn.