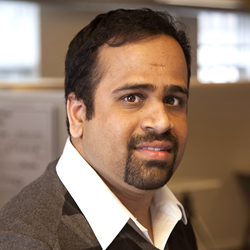 This study was another important step to reduce the risk of translating the lung screening test from the academic lab into primary care physicians' offices.
Evanston, Illinois (PRWEB) September 22, 2016
Preora Diagnostics Inc., a privately held medical technology company developing low-cost and highly accurate cancer screening tests, today announced that results from its Partial Wave Spectroscopy (PWS) Nanocytology optimization study support Preora's intention of providing its lung cancer screening test to primary care physicians' offices. Study data appear in the current issue of the peer-reviewed journal Biomedical Optics Express.
Following a previous proof-of-concept study, Preora Diagnostics began optimizing all aspects of its screening protocol, including buccal (cheek) cell collection, tissue storage and shipping, specimen staining and slide preparation, and specimen analysis and interpretation. The published paper references 653 specimens from human clinical patients and healthy volunteers, stating, "In conclusion, we have developed and validated a simple, robust and easy to implement standard operating procedures for buccal PWS nanocytology as well as a commercial-ready PWS instrument."
"This study was another important step to reduce the risk of translating the lung screening test from the academic lab into primary care physicians' offices," said Hariharan Subramanian, PhD, the study's lead author and Preora's chief technology officer. "We have invested the time and resources to identify the best standard operating protocols and optimize the entire process that will be implemented in physicians' offices. We will conduct additional studies prior to the commercial launch of our PWS Nanocytology cancer screening tests."
"For several years, we have been supporting the translational research and entrepreneurial efforts of Dr. Subramanian and his colleagues, including Northwestern University Bioengineering Professor Vadim Backman. Doctors Backman and Subramanian co-developed the PWS Nanocytology platform, and we are pleased to see them and their colleagues at NanoCytomics and Preora Diagnostics continue to make progress toward saving lives through dramatic improvement in the early detection of various cancers," said Dr. Alicia Löffler, Northwestern University's executive director, associate provost for Innovation and New Ventures; associate vice president for Research.
Study results are based upon work supported by grants from the National Science Foundation (NSF), the National Institutes of Health (NIH) and the LUNGevity Foundation. Click here to read the full study ("Procedures for risk-stratification of lung cancer using buccal nanocytology," Vol. 7, No. 9, Sep 2016).
About Preora Diagnostics
Preora Diagnostics Inc. is dedicated to helping people survive cancer through a proven, two-tiered approach to early detection. The company develops proprietary, low-cost, minimally invasive, highly sensitive and highly specific cancer screening tests using technology that detects and measures cellular changes at the nanoscale level. The screening tests are based on the proprietary Partial Wave Spectroscopy (PWS) Nanocytology platform, licensed exclusively by Preora through NanoCytomics, LLC and Northwestern University. For more information, visit http://www.PreoraDx.com.