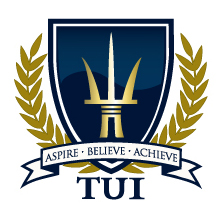 This MOU with Fort Irwin results in a promising new opportunity for Trident students to receive supplemental instruction.- Esmeralda Silva, Vice President, Outreach and Strategic Alliances
Cypress, CA (PRWEB) September 22, 2016
Trident University International's (Trident) Outreach & Partnerships team is excited to announce a Memorandum of Understanding (MOU) with Headquarters, United States Army Garrison in Fort Irwin, CA.
Driven by its desire to enhance the student experience, Trident will offer supplemental instruction on post – the University's first ever arrangement of this kind. Starting later this year, these academic services will be available to all Trident students stationed at Fort Irwin.
"This MOU with Fort Irwin results in a promising new opportunity for Trident students in the military community to receive supplemental instruction," said Esmeralda Silva, Vice President, Outreach and Strategic Alliances.
 
The Fort Irwin National Training Center is a major training base for the military, located in northern San Bernardino County. This facility prepares brigade combat teams and other units for action while serving the needs of soldiers, civilians, and family members.
 
This MOU applies to Fort Irwin service members, Department of Defense civilian employees, military retirees, and their immediate families.
Trident, a 100% online university that has been in operation since 1998, is regionally accredited by the WASC Senior College and University Commission (WSCUC). Active duty military, veterans, National Guard, and military dependents make up 79% of the University's student population, and Trident is proud to employ many veterans at its faculty, staff, and management levels. Of Trident's 30,000 alumni, more than 22,000 have a military affiliation.
For any media inquiries, please contact Daniel Sloan at daniel.sloan(at)trident.edu.
About Trident University
Founded in 1998, Trident University International (Trident) is a leading online postsecondary university serving adult learners. Trident developed the Trident Learning Model, which employs case-based learning in an online setting to teach real-world relevant critical thinking skills to enhance the lives and careers of students. Trident offers high-quality bachelor's, master's, and doctoral degree programs, led by a qualified faculty team, over 80% of whom have doctoral degrees. Visit http://www.trident.edu, Trident's Facebook page, or call at (855) 290-0290 to learn more about Trident's wide range of bachelor's, master's, and doctoral programs.