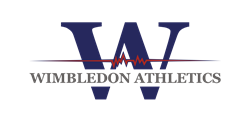 EMCC takes the safety of our athletes seriously, and we will continue to make this testing a priority for our new recruits and incoming freshmen.
Boca Raton, FL (PRWEB) September 22, 2016
Wimbledon Health Partners, the industry leader in on-site diagnostic testing for athletic programs and physicians, partners with East Mississippi Community College (EMCC) to test student athletes for vascular conditions and for heart abnormalities to help prevent sudden cardiac death.
EMCC, the focus of Netflix's docu-series "Last Chance U", which brings attention to one of the most successful but least known athletic programs, had been looking to bring cardiac testing to campus for some time before learning about Wimbledon Athletics' cardiovascular program, according to Head Athletic Trainer Steven Bontrager.
"We really liked the process Wimbledon had in place," stated Bontrager. "It was very straightforward without requiring a lot of effort on the school's part. And, most importantly, it was the comprehensive testing we wanted performed on our athletes to make sure they were safe."
September marked the completion of testing on all current EMCC athletes in football, basketball, baseball, softball, cheer, and rodeo. Next year, soccer will be added to EMCC's athletic program, and Bontrager plans to include these players in future testing dates.
"All in all, there were three or four significant abnormalities in our athletes, but nothing to keep them out of the game," states Bontrager. "As an athletic trainer, having this knowledge is extremely important, and I am proud to say that EMCC takes the safety of our athletes seriously, and we will continue to make this testing a priority for our new recruits and incoming freshmen."
One of the abnormalities identified through Wimbledon Health Partners' testing was a case of dextrocardia, a rare congenital heart condition in which the heart is pointed toward the right side of the chest rather than the normal left side. It affects less than 1% of the population and can be managed throughout the athlete's lifetime.
About Wimbledon Health Partners:
Wimbledon Health Partners formed in 2013 to meet the need for on-site diagnostic testing at physicians' offices. The industry leader, Wimbledon Health Partners provides physicians with state-of-the-art, in-office testing to detect circulatory conditions and cardiac abnormalities using vascular ultrasound and echocardiography.
About Wimbledon Athletics:
Wimbledon Athletics, the athletic testing division of Wimbledon Health Partners, is pioneering the way for high schools, colleges, universities, and sports facilities to test students for vascular conditions and for unsuspected cardiac abnormalities to help minimize sudden cardiac death among young athletes.
For more information on how your office or school can partner with Wimbledon Health Partners, visit http://www.WimbledonHealthPartners.com or call us at (855) 200-8262.