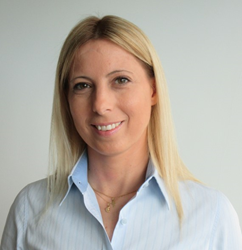 It has been an absolute pleasure to work with the shareholders of Harlex Consulting. In such a short space of time, they have built a remarkable leadership position in the industry.
(PRWEB UK) 3 October 2016
Founded in 2010, Harlex Consulting was recently named in the Sunday Times Hiscox Tech Track 100 listing of the fastest growing private technology companies in the UK and it is a gold service partner of SAP. The company specialises in helping clients to define and drive clear business advantage through data transformation and data governance. The firm uses a proven in-house best practice methodology to lead and deliver the migration of business critical data within M&A, carve out and systems implementation.
"The clear focus on corporate IT transformations as well as the structured project approach make Harlex Consulting an ideal partner: SNP will gain access to a highly trained team of experts in the field of SAP data migration. Harlex Consulting also possesses an impressive customer base and extensive project experience. Furthermore, the acquisition will enhance the SNP Group's presence in the British market. The cooperation offers significant synergy and sales potential," says Dr. Andreas Schneider-Neureither, CEO SNP AG.
Gabriela Silvestris, Director in Equiteq's London office, commented, "It has been an absolute pleasure to work with the shareholders of Harlex Consulting. In such a short space of time, they have built a remarkable leadership position in the industry which is clearly underpinned by their key competencies and methodologies in SAP data migration and management."
Ben McGrail, managing director of Harlex Consulting, said "We are delighted to be joining the SNP group. This deal will greatly enhance the services we can offer our clients and provide the springboard for growing the SNP business in the UK. We are very pleased with the outcome of the transaction and are grateful for Equiteq's invaluable support throughout. Gabriela's guidance, professionalism and M&A expertise was fundamental in finding the right partner for us and then structuring, negotiating and successfully completing the deal."
About Equiteq (http://www.equiteq.com)
Equiteq is a consulting sector M&A specialist. The company works with consulting firm shareholders, helping them to achieve their business objectives and exit strategies. Equiteq's services are designed to deliver great returns for its clients, by accelerating revenue, profit and equity value growth, and ultimately realizing that value in a trade sale or other type of liquidity event.
About Harlex Consulting (http://www.harlexconsulting.com)
As the go-to SAP partner for data migration, Harlex Consulting works with clients to plan, manage and deliver complex and often international SAP data migration programmes, managing and controlling risk through their proven best practice methodology and accelerators. Their best practice data migration methodology, strong focus on delivery and culture of excellence and expertise enable them to deliver certainty of outcome to their clients and reduce the cost and complexity of SAP data migration programmes.
Harlex Consulting has built long-term strategic relationships and a strong track record of successful delivery with their clients who include Sony Music, Henderson Global Investors, Inchcape, Sanctuary Housing and DORMA.
About SNP AG (http://www.snp-ag.com)
Headquartered in Germany, SNP enables companies to successfully navigate the rapidly changing digital environment and seize their opportunities on the market with a highly flexible IT infrastructure. The solutions and software from SNP provide support for M&A projects and carve outs, allow for the integration of previously divergent IT landscapes and promote expansion into new markets outside of the domestic space. Its customers include globally operating corporations in the industrial, financial and service sectors.
SNP AG employs about 650 people across Europe, South Africa, Asia and the United States. Headquartered in Heidelberg, the company generated revenue of approximately EUR 56 million in 2015
For more information and media enquiries, contact Paula Allerton of Equiteq on +44 203 651 0600 or paula.allerton@equiteq.com. Visit http://www.equiteq.com/equiteq-edge/register for free access to Equiteq Edge – Equiteq's online resource and information hub aimed at shareholders, prospective shareholders, investors and corporate development executives in the consulting industry.