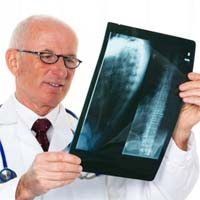 Patient has experienced a 14 months progression-free time, without relevant subacute or late lung toxicity.
Raleigh, NC (PRWEB) September 23, 2016
Doctors in Catania, Italy say Intensity Modulated Radiotherapy (IMRT) is helping an advanced pleural mesothelioma patient to beat the odds. Surviving Mesothelioma has just posted an article on the new report. Click here to read it now.
Mesothelioma tumors grow on the pleural membrane around the lungs and tend to be irregularly shaped. IMRT allows doctors to deliver radiation doses that conform to the shape of the tumor, theoretically minimizing the damage to surrounding tissues and limiting side effects.
"We describe our first experience with intensity-modulated radiotherapy technique which was used to treat a 73-year-old patient with multiple relapsing malignant pleural mesothelioma," writes Dr. Corrado Spatola, author of the case report. "Patient has experienced a 14 months progression-free time, without relevant subacute or late lung toxicity."
According to the case report in Future Oncology, IMRT allowed doctors to deliver a high dose of 5,000 Gy into the patient's mesothelioma tumor without causing serious side effects.
"IMRT has already proved its value as a solution for palliative treatment and pain control in people with mesothelioma," says Alex Strauss, Managing Editor of Surviving Mesothelioma. "This study suggests that it may also have a role to play in improving mesothelioma survival."
For more on the new case study and a better understanding of IMRT, see Italian Mesothelioma Patient Doing Well More Than a Year After IMRT, now available on the Surviving Mesothelioma website.
Spatola, C, et al, "Intensity-modulated radiotherapy for relapsed malignant pleural mesothelioma.", September 21, 2016, Future Oncology, Epub ahead of print, http://www.futuremedicine.com/doi/full/10.2217/fon-2016-0330
For nearly ten years, Surviving Mesothelioma has brought readers the most important and ground-breaking news on the causes, diagnosis and treatment of mesothelioma. All Surviving Mesothelioma news is gathered and reported directly from the peer-reviewed medical literature. Written for patients and their loved ones, Surviving Mesothelioma news helps families make more informed decisions.