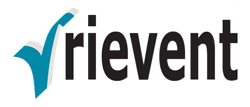 Integrate continuing education evaluations and credit directly into any existing online content. Learners don't have to log in to a separate system to earn credit.
Virginia Beach, Virginia (PRWEB) September 27, 2016
Rievent Technologies, a provider of cloud-based learning management software for continuing professional education, has added Embed Technology to its flagship product, the Rievent Platform. Available in late 2016, Embed Technology enables continuing education providers to embed the Rievent Platform's learning management functionality directly into any online activity or web page. As a result, learners enjoy a more seamless experience than ever before.
"For continuing education providers, delivering a learner-friendly experience is second only to creating valuable educational activities," said Randy Rienerth, President & CEO of Rievent Technologies. "With Embed Technology, providers can integrate continuing education evaluations and credit directly into any existing online content. Learners don't have to log in to a separate system to earn credit."
With the Rievent Platform, continuing education providers can already bring their existing online content into a learning management application. Embed Technology works in reverse. It allows providers to place a self-contained continuing education activity inside their existing online infrastructure.
Here's how it works for learners: A learner logs in to a provider's website to access CE activities. To take tests, complete evaluations, and request credit, the learner normally has to access that same content from a separate interface – but not with Embed Technology. Instead of taking the time to log in to a separate system, learners complete continuing education activities within the provider's web interface.
"On a desktop device, all abstracts, test questions, evaluations, and credit request actions appear alongside the content of an activity," said Rienerth. "Embed Technology is also mobile responsive, so learners can complete activities even when they're using smaller screens."
Rievent Technologies is no stranger to simplifying the continuing education learner experience. Last year, the company announced support for Regularly Scheduled Series (RSS), enabling many continuing medical education (CME) providers to automate the request for credit process following live presentations. Embed Technology is a continuation of the company's mission to help continuing education administrators and learners eliminate manual processes and save time.
"With Embed Technology, we've completely changed how learners experience online continuing education," said Rienerth. "Now they can quickly and easily earn credit within the same web interface where they already access educational content. There's no handoff to a separate system. It's totally seamless."
Embed Technology has the potential to transform how providers deliver online continuing professional education. To learn more about Embed Technology, visit Rievent.com.
--
About Rievent Technologies LLC
Rievent Technologies created the Rievent Platform, which enables continuing professional education providers to build, manage, and deliver activities while measuring performance with valuable reporting and analytics. Founded in 2000 with a focus on cloud-based learning management for the continuing medical education (CME) community, Rievent Technologies provides learning management software to publishers, hospitals, medical schools, and professional societies across the United States and around the world.