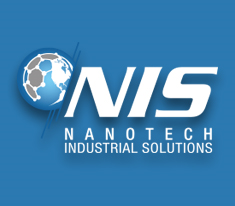 (PRWEB) September 23, 2016
"It's been a very busy and exciting time here at NIS. Our global distribution has increased exponentially and with that so has the demand for our technology. That said, we knew we had to do something big…so we produced seven new products!" Todd Cawley VP of Sales and Marketing continues, "We are beyond proud to annouce our seven new Fully Formulated Engine Oils to our already impressive product line."
Nanotech Industrial Solutions [NIS] is the only manufacturer of nano sized particles of Inorganic Fullerene-like Tungsten Disulfide. These revolutionary particles were first created in 1992 by Professor Reshef Tenne at the Weizmann Institute of Science in Israel. The technology is exclusively licensed to NIS for commercialization worldwide. NIS has attracted the best minds in the fields of nanotechnology, chemistry, and various targeted industry application like lubricating oil, greases, coatings, metal working fluids, polymers and composite.
This new line of NanoLub® Engine Oils which ranges from a conventional 15W-40 to a synthetic 10W-30 HD have been specifically engineered to exceed and outlast other synthetic and conventional engine oils. NanoLub® continues to offer next generation lubrication with it's patented nanotechnology to surpass the daily demands of your engine. These engine oils are the only ones on the market that can:

Heal while protecting your engine
Dramatically decrease friction
Considerably reduce engine noise
Maximizes your engine life
These ready to use, premium Fully Formulated Engine Oils are available in pails, drums and totes at remarkably competitive pricing. Contact us today to see how you can save and protect your engine with the premier nano engine oil.