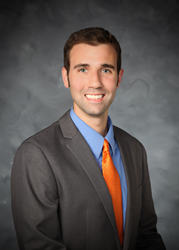 "By staying abreast of the latest changes in the law, we can better serve our clients." - Matthew Kaiser, Esq.
Buffalo, New York (PRWEB) September 22, 2016
The Erie Institute of Law offered a CLE Program on Thursday September 22, 2016 in downtown Buffalo. Speaker, Matthew Kaiser, Esq. of William Mattar law offices discussed the topic of domestic animal owner liability after the Court of Appeals' recent decisions in Hastings v. Suave and Doerr v. Goldsmith. The program highlighted both Hastings and Doerr decisions and the impact on animal owner liability jurisprudence in the Fourth Department, Appellate Division. This is the intermediate division appellate court that hears appeals from trial courts in Western and Central New York.
Before the Hastings decision, owners of domestic animals could be found liable on a "strict liability" theory, which required a showing that the owner was aware of the animal's "vicious propensities." Kaiser explained in his speech that while an animal's vicious propensities can be established by proof of a prior attack, it can also encompass any act that might endanger the safety of others. In Hastings the Court of Appeals fashioned an exception to this general rule, allowing an injured person to proceed on a "negligence" theory against an owner or landowner who allows a farm animal to stray from the property on which the animal is kept.
About William Mattar, PC
Established in 1990, William Mattar, P.C. represents individuals injured in motor vehicle accidents across the state of New York including the Buffalo, Rochester, Syracuse, Binghamton, New York City, Long Island and Albany areas. The experienced attorneys at William Mattar are ready to help those injured in a car accident. The attorneys work to get their clients the best possible results in the least amount of time. The firm is well-known for the phrase "Hurt in a car, call William Mattar" and its easy-to-remember phone number, 444-4444. William Mattar's Immediate Response Team is ready to help 24/7. Go to WilliamMattar.com for more details.