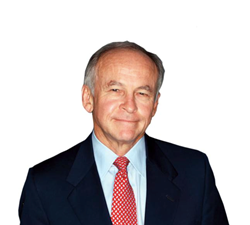 Tampa, FL (PRWEB) September 22, 2016
ClassAction.com attorneys have filed a lawsuit alleging that fertilizer corporation Mosaic may have exposed the millions of Floridians that rely on the Floridan Aquifer to environmental, financial and health risks.
According to the lawsuit, on August 27th, 2016, Mosaic reported a sinkhole found at the company's New Wales fertilizer plant in Mulberry, Florida. Mosaic notified the United States Environmental Protection Agency (USEPA) and Florida Department of Environmental Protection (FDEP) of the issue as required by state and federal regulations, but allegedly did not inform nearby residents and potentially affected populations for over three weeks.
Court documents suggest that the sinkhole--which is approximately 45 feet in diameter--allegedly caused an estimated 215 million gallons of radioactive waste to escape the New Wales facility and contaminate the Floridan Aquifer. The Floridan Aquifer system supplies drinking water to millions of residents throughout the state.
It is as yet unclear to what extent these alleged wastes have travelled through the Aquifer, but water tests noted in court documents indicate that the wastes contain extremely toxic and radioactive contaminants such as radium, radon, uranium, thorium, and lead, as well as other non-radioactive toxins.
According to court documents, the sinkhole was allegedly reported after water levels dropped in a phosphogypsum stack retention pond. Phosphogypsum is a radioactive waste product generated during the processing of phosphate ores. During that process, phosphate is separated from the ore, and used to make fertilizers.
Court documents explain that the byproducts of this process, phosphogypsum and phosphoric acid, are both extremely toxic, radioactive, and harmful to human health. Because of this, the lawsuit explains, there are extremely few secondary uses for phosphogypsum, and the material is stored long-term in mountainous piles known as stacks, which can reach a height of several hundred feet.
According to the lawsuit, the EPA banned most uses of phosphogypsum in 1989, which prompted the stacking of this waste product. Today, court documents note, there are approximately 1 billion tons of phosphogypsum contained in 24 stacks throughout Florida, and 30 million new tons are generated each year.
The class representatives noted in the complaint are Nicholas Bohn, Natasha McCormick and Eric Weckman, all of whom rely on private wells for drinking water.
According to court documents, the lawsuit alleges that the potential contaminants could compromise the safety of drinking water, particularly for residents located near the sinkhole.
ClassAction.com attorneys encourage any other residents potentially impacted by the sinkhole to call 888 987 1307.
Media inquiries can be directed to:
Karine Lim/Erika Nedwell
212 768 6265
karine(at)classaction(dot)com/erika(at)classaction(dot)com
CLASS ACTION COMPLAINT INFORMATION:
UNITED STATES DISTRICT COURT, MIDDLE DISTRICT OF FLORIDA
Case 8:16-cv-02724-JDW-JSS - Bohn et al v. The Mosaic Company et al