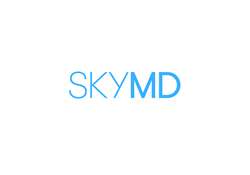 In our increasingly digital world, introducing a telehealth service can be one of the most powerful tools for a dermatology practice to expand their footprint and reach new patients
New York, NY (PRWEB) September 27, 2016
SkyMD, a leading provider of dermatology-specific telehealth technology services, today announced its partnership with Officite, the leading provider of web design and online marketing solutions for healthcare practices. Through this strategic partnership, the companies will collaborate to connect Officite's growing network of 500+ dermatology practices with the SkyMD platform, empowering them to offer efficient, high quality online care to their patients.
"In our increasingly digital world, introducing a telehealth service can be one of the most powerful tools for a dermatology practice to expand their footprint and reach new patients," said Eric Price, CEO & Co-Founder of SkyMD. "Our partnership with Officite enables our customers to combine our dermatology-specific telehealth technology with industry leading online marketing expertise to enhance patient adoption and awareness."
"We are excited to be working with SkyMD to advance the capabilities of our dermatology-specific websites for both patients and healthcare professionals alike," said Tom Daniel, GM of Officite. "The combination of industry leading web presence solutions, combined with telehealth services, provide dermatologists with a wide variety of tools to grow their practices and expand their reach beyond their physical geography."
To learn more about SkyMD's telehealth platform, please visit https://provider.skymd.com/.
About SkyMD
SkyMD is a telehealth platform designed for dermatology. The company is committed to empowering dermatologists to provide quality care to their patients anytime, anywhere. Its specialty-specific technology leverages proprietary questionnaires and templates to reduce the healthcare provider's treatment time by over 75% while delivering the same quality of care. Dermatologists and patients can access the web based platform from any smartphone, tablet or desktop computer. Patients can also access SkyMD via its native iOS and Android apps. For more information, please visit http://www.skymd.com.
About Officite
Officite is the number one provider of Web design and online marketing solutions for healthcare practices: connecting new patients with doctors online. Since 2002, Officite has built thousands of websites for healthcare professionals worldwide that have generated hundreds of thousands of new patient appointments. Its services span from premium website design and development to a full, turnkey Internet strategy, including local search engine optimization, pay-per-click advertising, blog management, social networking and patient reviews management. As a preferred partner of the American Academy of Dermatology, Officite continues to transform how dermatology practices attract, connect and communicate on the Internet. To learn more about Officite, please visit http://www.officite.com/dermatology/.