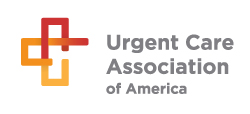 NASHVILLE, TN (PRWEB) September 28, 2016
The Urgent Care Association of America (UCAOA) is hosting industry insiders from around the country for its annual Fall Conference to discuss the most pressing issues currently affecting the urgent care industry and national healthcare landscape, and what role urgent care will have in addressing these matters. At the three-day event, urgent care professionals will learn how the industry continues to grow and innovate in response to rising consumer demand for high-quality, accessible and affordable healthcare options.
One featured session at the Urgent Care Fall Conference will focus on the role of urgent care when dealing with Zika Virus. With limited information available on the virus, it is important for urgent care centers to follow best practices when handling Zika patients. Likewise, a session on antibiotic stewardship will discuss how urgent care plays a pivotal role in responsible use of antibiotics when treating non-emergent conditions.
According to Steve Sellars, MBA and UCAOA president, "Urgent care centers are on the front-lines of change as the country's healthcare system moves toward a more patient-centric, value-based model of care." At the same time, Sellars adds, "Urgent care plays a key role in helping to keep rising costs in check, while improving patient safety and outcomes. The sessions and resources presented to our members at the Fall Conference will provide the urgent care industry with renewed innovation for tackling today's top health concerns – such as Zika Virus and antibiotic resistance and stewardship."
Zika Virus
The Urgent Care Fall Conference will host a session discussing the latest updates and best practices for handling Zika Virus in local communities. The session will focus on:

Recognizing the hallmark symptoms of Zika Virus
Understanding the mechanisms of Zika Virus transmission
Defining the impact of Zika Virus on pregnancy
Managing patients both before and after Zika Virus exposure per CDC guidelines
With many questions still surrounding Zika Virus prevention and management, it is imperative for urgent care centers to understand the symptoms and treatment protocol when handling a potential case, including when to test pregnant women.
Antibiotic Resistance and Stewardship
Another major discussion to be featured at the conference will concentrate on antibiotic resistance and stewardship, spotlighting optimal use of antibiotics and how to prevent over-prescribing in urgent care. The speaker will address:

Identifying potential harms of inappropriate antibiotic prescription
Following guidelines to achieve antibiotic stewardship
Defining strategies that facilitate patient understanding of antibiotic stewardship and boost patient satisfaction
Understanding how goals of antibiotic stewardship are integrated into CMS quality measures that affect reimbursement
Urgent care operators and providers will discuss how to stay abreast of the latest developments in antibiotic resistance and stewardship, and follow the most current diagnosis and treatment recommendations. This includes keeping peers up-to-date on antibiotic guidelines, as well as educating patients on the downsides of antibiotic use in certain circumstances.
The session will assist urgent care centers as they strive to achieve a goal laid out in the White House National Strategy for Combating Antibiotic-Resistant Bacteria in 2014 to lower inappropriate outpatient antibiotic use for monitored conditions or agents by 50 percent from 2010 levels by 2020. The push to reduce the inappropriate use of antibiotics is fueled by warnings from leading public health organizations such as the Centers for Disease Control and Prevention and the World Health Organization of a "post-antibiotic" era in which common infections and injuries become deadly due to antibiotic resistance.
The 2016 Urgent Care Fall Conference is held September 29 through October 1 at the Gaylord Opryland Resort & Convention Center in Nashville, and is attended by physicians, advanced practice clinicians, business professionals, UCAOA leadership and industry representatives from across the country.
More information about the Urgent Care Association of America can be found at http://www.ucaoa.org.
About the Urgent Care Association of America
The Urgent Care Association of America (UCAOA) is a membership association for urgent care health and management professionals, clinics and those who support the urgent care industry. UCAOA provides educational programs in clinical care and practice management, has a monthly Journal of Urgent Care Medicine and maintains an active online presence and member community for daily exchange of best practices. UCAOA provides leadership, education and resources for the successful practice of urgent care for its members. For more information visit http://www.ucaoa.org.