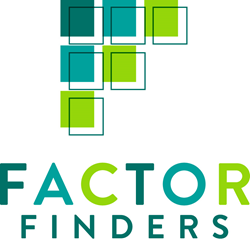 Cleveland, Ohio (PRWEB) September 26, 2016
Factor Finders is excited to announce a new scholarship opportunity available to Ohio college students. The company will award a $1,000 scholarship to a full-time undergraduate student at an accredited four-year Ohio college or university. Since learning is one of Factor Finders' core-values, the company is proud to support Ohio students who wish to further their education.
Applications are currently being accepted. Applicants are asked to write an essay on how the internet has changed our society, for good or bad. Deadline for submission is December 30, 2016. The winning applicant will be notified by mid-January 2017. Please note that students must be 18 years of age or older and a legal US resident.
For full scholarship details and requirements, please visit http://www.factorfinders.com/scholarship.
Factor Finders is an Ohio-based B2B funding intermediary that matches small business owners with the best funding source for their unique needs. Founded by a seasoned factoring professional, Factor Finders understands the needs of small businesses and uses that expertise to identify the optimal funding source for clients.