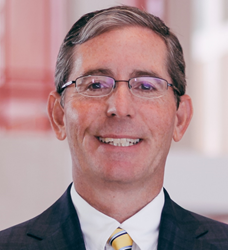 Tampa, Florida (PRWEB) September 30, 2016
The Board of Directors of NorthStar Bank selected Scott Jacobsen as the organization's new President and Chief Executive Officer. Jacobsen will replace David Stone who, following a successful two-and-a-half-year stint at the Bank, will return to retirement.
Stone will continue to serve on the bank's Board of Directors. Rob Shaw will transition to the role of Chief Operating Officer. The changes take effect on October 11.
"David is a banking guru and has been a dear friend for several decades. I am thankful that he came out of retirement to lead NorthStar," said Jim Cantonis, NorthStar's Chairman.
"Scott is part of the leadership team that David built," added Cantonis. "He will lead a smooth transition while guiding us to our next stage of growth."
During Stone's leadership, NorthStar has experienced a significant growth in loans and core deposits by growing its core local customer base. The Bank also opened a flagship office in South Tampa, built a new management team, and maintained a strong credit quality with a Five Star rating from BauerFinancial.
"I am personally grateful to David for his mentorship, counsel, and friendship over the years," said Scott Jacobsen. "David's 50-plus years of experience in banking have been a tremendous resource to me and the entire team. His continued involvement as a Board Member will be a huge asset."
Jacobsen's banking career spans 30 years and includes many of Tampa Bay and Florida's leading financial institutions. These have included Merrill Lynch, Bank of Tampa, Barnett Bank and AmSouth Bank. He holds a BA degree from Dickinson College and is a graduate of the Stonier ABA Graduate School of Banking.
"I look forward to watching the Bank grow under Scott's leadership," said David Stone. "I have confidence that he and his team will make the Bank even stronger as they guide us into the future."
Rob Shaw has more than 19 years of experience working with major banks in Tampa Bay. He holds an MBA degree from the University of Phoenix and attended the United States Military Academy at West Point where he graduated with a Bachelor of Science degree in Physics. He is also a graduate of the ABA Stonier Graduate School of Banking.
###
NorthStar Bank, opened in 2007, is an independent community bank headquartered in Tampa, Florida with assets exceeding $200 million. NorthStar Bank provides the highest level of personal and commercial banking services by doing the unexpected to deliver unparalleled service quality and product value. NorthStar Bank is the true alternative to mega-regional banks for anyone looking for cutting edge technology from a strong, stable community bank. NorthStar Bank is rated Five-Stars by BauerFinancial (http://www.bauerfinancial.com), the nation's leading independent bank rating and research firm. For clients looking to Bank Up, NorthStar is the clear choice. Member FDIC.