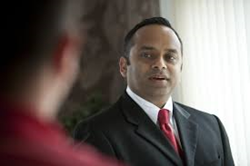 Fishers, Indiana (PRWEB) September 26, 2016
Mario Massillamany, partner at Massillamany & Jeter LLP, filed a lawsuit on behalf of the family of a child allegedly attacked by a dog. The family of the four-year old seek damages from the dog owner for injuries allegedly sustained during the attack. The lawsuit filed, under case number 29D02-1609-CT-008024, will be heard in Hamilton Superior Court No. 2.
Court documents show that on May 27th, 2016, while playing in the front yard of the family home located in Noblesville, Indiana the Defendant Mr. Willy's dog allegedly attacked the four-year old. (compl. ¶ 7). Jason Willy was believed to have been jogging with his dog on the sidewalk adjacent to the family's property. (compl. ¶ 8). While Mr. Willy's dog was on a leash, the dog was allegedly able to run into the yard and attack the child. (compl. ¶ 9). The child was playing in her yard when the dog allegedly lunged toward her, biting her on the right side of her face. (compl. ¶ 7). The child was rushed to St. Vincent's hospital where she received stitches and will require future plastic surgery due to excessive scarring. (compl. ¶ 14).
The lawsuit alleges that the defendant was negligent in taking precautions, which resulted in extensive damage to the child and claims the dog had a propensity for such behavior. (compl. ¶¶ 19-20).
Massillamany & Jeter LLP is a full-service law firm based in Hamilton County but serving the entire State of Indiana. Mario Massillamany began his career as a public interest lawyer, serving his community at the local, state, and national level. Mario served as a deputy prosecutor and general counsel in Marion County. Following his years in public service, Mario had a nationwide practice while working for Indiana's largest law firm, and one of the top 100 largest firms in the country. In 2015, he joined forces with Chris Jeter to start Massillamany & Jeter LLP. The firm focuses its practice in the areas of personal injury, criminal defense, corporate law, civil litigation, family law, estate planning, appeals and government services. The Firm has offices in Fishers, Carmel, Noblesville, Plainfield, Greenwood, and Lawrence.
For more information, please visit http://www.mjattorneys.com or visit us on social media:
Facebook: http://www.facebook.com/mjattorneys
Twitter: @massjeter