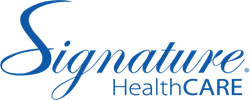 "This Innovation Summit continues to define Louisville as the aging care capital..." - Joe Steier, President & CEO of Signature HealthCARE
Louisville, Kentucky (PRWEB) September 27, 2016
The Louisville Innovation Summit will address issues facing the Aging Care industry as it presents its third annual summit in Louisville, KY, October 9-11th at the Marriott Louisville Downtown. The Summit has an exciting line up of industry leaders and world-renowned speakers.
Esther Dyson, Executive Founder of Way to Wellville, a Swiss-born American journalist, author, businesswoman, investor, commentator and philanthropist, has been added as the event's third keynote speaker. She is a leading angel investor, focused on breakthrough efficacy in healthcare, government transparency, digital technology, biotechnology, and space. She joins previously confirmed LIS keynote speakers, Alexandra Drane, co-founder and chair of the board at Eliza Corporation, and Mark Ganz, president and CEO of Cambia Health Solutions.
The Summit is also announcing its latest addition, featured speaker, Sister Madonna Buder, also known as "The Iron Nun," who will be speaking on the untapped power of seniors to transform the aging experience. At 86, Sister Buder is an internationally renown geriatric triathlete and activist, well loved for her inspirational speeches.
"This Innovation Summit continues to define Louisville as the aging care capital by taking on the game changers around us, deepening the complex conversations that are needed to solve the real issues, and painting a futuristic view of where we need to shift mental modes within our own minds," said Joe Steier, President and CEO of Signature HealthCARE.
In addition to its lineup of industry thought leaders, the conference will hold the Startup Pitch Event that is designed to help match aging care entrepreneurs with investors looking to advance new companies within the aging care space. More than 100 applications were received for the contest. A cash prize will be awarded along with the potential to work with a major corporate sponsor for guidance and product pilots.
Conference organizers have announced the addition of the following topics and moderators:

Rob Coopedge of Cambia Health will serve as emcee of the Pitch Contest. He will be joined by judges David Jones, Jr. of Chrysalis Ventures, Scott Collins of LinkAge Longevity Fund, Shannon Rothschild of Spindletop Capital and Stefanie Dhanda of Johnson & Johnson Innovation.
Laurie Orlov from Aging in Place Technology Watch and Nadia Morris from the AT&T Connected Health Foundry will present "Technology, the Longevity Economy, and Aging in Place."
Robin Farmanfarmaian from Arc Fusion Programs and bestselling author of "The Patient as CEO" and Dr. David Eagleman, PhD, New York Times Bestselling Author, and host of the acclaimed PBS series "The Brain" will share a fireside chat on Disruptive Aging.
Jonathan Dariyanani and Joanna Schneier of Cognotion, and Mary McNevin of Signature HealthCARE will be the speakers for the session "Revolutionizing Your Culture with Healthcare CNA Learning."
Josh Luke of FACHE National Readmission Prevention Collaborative and Kyle Hill of HomeHero will give a presentation titled "Value Based Home Care: Cedars-Sinai and HomeHero Combine Forces to Demonstrate an Innovation Model that Works".
Kim Bond Evans, former mergers and acquisition director for Microsoft and co-founder and CEO of digital health company Seremedi, Inc., will lead the session "Healthcare as a Team Sport" on value-based care.
Laura Mitchell of Laura Mitchell consulting, will moderate a session with Charlie Hillman of GrandCare Systems, Norrie Daroga of iDAvatars, Inc., and Richard Staynings of CISCO on "Senior Cyborgs and the Rise of Digital Health."
The event is sponsored by more than 20 contributing sponsors, including Louisville-based Founding Partners, Delta Dental of Kentucky, Humana, Kindred Healthcare, PharMerica, Signature HealthCARE and Trilogy Health Services as well as the following sponsors: AARP, CDW, CareScriptions by Seremedi, Chrysalis Ventures, Cisco, Hall, Render, Killian, Heath & Lyman, HomeHero, Hosparus, Iris Plans, Kelley Construction, Louisville Convention & Visitors Bureau, Louisville Forward, Louisville Metro Government, Masonic Homes of Kentucky, Inc., Norton Health Care, PwC, Southern Grazer's Wine & Spirits and the University of Louisville. Marketing and media sponsors: Aging2.0 Optimize, Health2.0, Irving Levin Associates, Louisville Business First, MedCity News, mHealth Times, Park Associates, and The Lane Report. For more information or to reserve your ticket for the 2016 conference, visit http://www.lisummit.com.
-- ### --