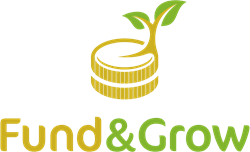 Fund&Grow assists small businesses and real estate investors in overcoming financing hurdles by helping them get up to $250,000 in unsecured funds.
Spring Hill, Florida (PRWEB) September 27, 2016
Today, Credit Card Builders, an industry leader in unsecured business financing, announced they have changed the name of the company to Fund&Grow. The new name will allow for new growth in finance education, as well as expansion into new areas of business financing and services.
Most investors and entrepreneurs need funds on a regular basis, either to run their day-to-day operations or to expand their businesses. However, getting inexpensive capital is seldom an easy task. This is where Fund&Grow comes in – helping small businesses and real estate investors get affordable funding.
Common sources of financing, such as traditional loans or lines of credit, require a litany of documentation and take a painstaking amount of time to get approved. Additionally, they can be very expensive and require proof of income to qualify for in the first place.
Fund&Grow assists small businesses and real estate investors in overcoming these hurdles by helping them get up to $250,000 and more unsecured funding at little or no interest, by leveraging business credit cards.
By using business credit cards, proof of income is not required and recipients are able to keep business debt off their personal credit reports. Not only can clients get access to the amount of funds that they require, but they can also build business credit, qualify for rewards such as free travel and cash back, and ensure their business debt does not impact their personal credit ratings. Moreover, the credit can be used as cash for a very small fee.
Fund&Grow does all of the legwork, including applying for and appealing each application to ensure the maximum amount is granted per lender.
The Company also helps their clients get corporate credit. Corporate credit is a great way to purchase inventory, equipment, supplies for the office - anything that can be bought from a vendor. Fund&Grow helps businesses obtain as much as $100,000 or more from organizations such as Lowes, Staples, Amazon and many others, as well as companies that provide credit for automobiles and gas, and so on. One of the greatest advantages of corporate credit is that it is non-recourse and requires no personal guarantee.
"We're excited to roll out some new services to our clients over the years ahead," said Ari Page, CEO of Fund&Grow. "Our sustained year-over-year growth has put us in a prime position to make an even bigger difference for our market."
The company's growth has been fueled by an increasingly healthy credit market and innovative strategies to maximize access to that market. Fund&Grow's relationships with many real estate educational networks and financial institutions, as well as the thousands of happy clients they've served with consistent results, has created a great reputation in the small business and real estate investment community.
To learn more about Fund&Grow, go to http://www.fundandgrow.com/pr to view a free educational web class where Fund&Grow's CEO and COO detail the best practices for obtaining business credit lines.