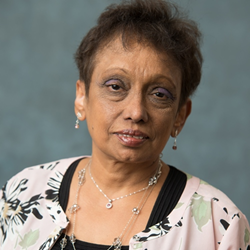 Yorba Linda, Ca (PRWEB) September 30, 2016
Patient safety is at the core of biopharmaceutical manufacturing operations. Ensuring virus safety of biopharmaceutical products poses logistical challenges for several reasons including: nature of raw materials, non-homogenous distribution of raw materials, and limitations with virus detection methods. Mitigating any possible risk to ensure virus safety of biopharmaceuticals is extremely reliant on abiding by industry best practices.
In this free webinar from Sartorius, participants will explore the regulatory basics in virus safety assurance, the need for incorporation of multiple orthogonal virus clearance strategies, and design of validation studies. Case studies will be presented throughout the webinar to demonstrate industry best practices. In addition to risk management in downstream operations, the importance of risk mitigation in upstream operations to minimize bioreactor contamination events will be discussed.
As a Regulatory Affairs Certified field market manager, Hazel Aranha, PhD will share from her experience of more than 30 years in the biopharmaceutical industry as the speaker for this webinar.
Aranha is a well-acknowledged expert in the area of virus and prion clearance from biopharmaceuticals. She received a master's degree in virology from Adelphi University and a doctorate in environmental microbiology from Mississippi State University. She holds Regulatory Affairs Certification for both the US and European Union and has provided consulting services in the US, Europe and Asia.
Industry leader, LabRoots, will be hosting the webinar on November 3, 2016 at 9:00 a.m. PT, 12:00 a.m. ET. Click here to view full details on this webinar and to register for free.
About Sartorius:
The Sartorius Group is a leading international pharmaceutical and laboratory equipment provider with two divisions: Bioprocess Solutions and Lab Products & Services. Bioprocess Solutions with its broad product portfolio focusing on single-use solutions helps customers produce biotech medications and vaccines safely and efficiently. Lab Products & Services, with its premium laboratory instruments, consumables and services, concentrates on serving the needs of laboratories performing research and quality assurance at pharma and biopharma companies and on those of academic research institutes. Founded in 1870, the company earned sales revenue of more than 1.1 billion euros in 2015. More than 6,200 people work for the Group, which has its own manufacturing and sales sites in around 110 countries.
About LabRoots:
LabRoots is the leading scientific social networking website and producer of educational virtual events and webinars. Contributing to the advancement of science through content sharing capabilities, LabRoots is a powerful advocate in amplifying global networks and communities. Founded in 2008, LabRoots emphasizes digital innovation in scientific collaboration and learning, and is a primary source for current scientific news, webinars, virtual conferences, and more. LabRoots has grown into the world's largest series of virtual events within the Life Sciences and Clinical Diagnostics community.