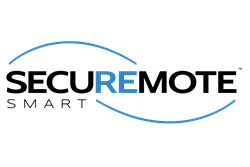 Rosemont, IL. (PRWEB) September 27, 2016
The exhibition will be held at the Exosite booth #601. Exosite, LLC, provides analytics-driven Internet of Things (IoT) software platforms that allow original equipment manufacturers (OEMs) to strategically leverage the revolutionary world of connected devices. http://www.exosite.com
Delphian Systems, an Exosite connected edge devices and solutions partner, will demonstrate how SecuRemote sensor and actuator devices work seamlessly and synergistically with the Exosite platform of connected products.
SecuRemote® Smart (SR) is an integrated, scalable, plug-n-play system for low energy intelligent sensors and actuators that connect, communicate, and operate seamlessly with one another and with mobile devices (iOS, Android) in commercial and industrial environments. The technology brings a cost-effective, secure, and ubiquitous IoT wireless self-forming/healing network of hundreds of sensors at a time that extends to secure edge devices and cloud portal via VPN and cellular bridge.
An extensive set of SR tools is available as a complete solution for rapid application development of sensors in ANT™ and Bluetooth® Low Energy devices as a completely integrated IoT ecosystem – Cloud-enabled and interoperable with mobile and edge devices.
Let Delphian Systems show SecuRemote and Exosite's benefits :

Make products smart and connected in a fraction of current time and cost
Bring value-added business process improvements to customers
Achieve Breakthrough Innovation for companies.
Delphian Systems, 975 Weiland Road Suite 150, Buffalo Grove, IL 60089
http://www.delphiansystems.com
All Rights Reserved. Trademarks™ or registered® trademarks are those of respective holders