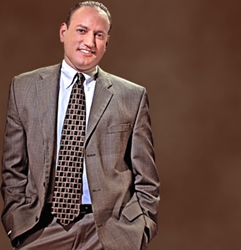 Phoenix, Arizona (PRWEB) September 27, 2016
The Law Offices of Michael Cordova is pleased to announce its participation in the upcoming 24th Annual Komen Phoenix Race for the Cure®. One in eight women will be diagnosed with breast cancer in their lifetime, and the Susan G. Komen foundation has made it its mission to educate women on prevention, act as a resource for breast self-awareness, raise funds for local programs, and advocate for change in state and federal policy to ensure access to breast cancer screening and treatment services. The race will take place on Sunday, October 9, 2016 in Downtown Phoenix at Cesar Chavez Plaza. The firm would like to reach out to the public to join them at this upcoming event to support this benevolent cause. If it is not possible to participate at the event, please consider making a donation to the Law Offices of Michael Cordova Team at http://bit.ly/KomenRaceTeamCordova. Please join the Michael Cordova Team in preventing breast cancer!
About Susan G. Komen® Arizona:
Susan G. Komen® Arizona was established on December 1, 2015, formed by the union of Susan G. Komen® Central and Northern Arizona (Komen® CAN AZ) and Komen® Southern Arizona (Komen® SAZ). As a combined force, Komen Arizona remains committed to fulfilling the Susan G. Komen Promise: to save lives and end breast cancer forever by empowering people, ensuring quality of care for all and energizing science to find the cures. The consolidation of the two Arizona Affiliates into Komen Arizona stems from a long-term relationship between both Affiliates. The merger allows Komen Arizona to streamline operations so that more time and resources can be focused toward supporting women and men in need across the state, maximizing the impact on the fight against breast cancer. Komen Arizona is an independent, local non-profit organization, dedicated to combating breast cancer. 75 percent of Komen Arizona's net proceeds will stay in Arizona to fund local breast cancer education, screening, and treatment programs, while the remaining 25 percent is contributed to Komen's leading international breast cancer research program.
About the Law Offices of Michael Cordova:
The Law Offices of Michael Cordova was founded in 1994 by Michael Fairbairn Cordova, a graduate of Harvard Law School. The law firm is one of the leading Plaintiff's law firms in the State of Arizona. This level of quality is demonstrated through the outcomes we work hard to attain for our clients and through the service we strive to provide. We have decades of experience and have represented thousands of clients over the years. We represent clients in the Phoenix metropolitan area and throughout the state of Arizona and are ready to assist them through their difficult time. Our experienced attorneys handle various types of cases. These cases include, but are not limited to: personal injury, dog bites, wrongful death, car accidents, motorcycle accidents, and product and premises liability.