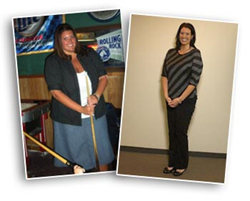 While weight loss is always a challenge, it is still feasible for most patients who benefit from the right kind of help.
Los Angeles, CA (PRWEB) September 28, 2016
As reported in a September 21 article on Medical News Today, a new international study indicates that people with a genetic predisposition to obesity are able to lose weight at roughly the same rate as others. Los Angeles area medical group Beverly Hills Physicians (BHP) notes that the article bolsters the argument that, while weight loss is always a challenge, it is still feasible for most patients who benefit from the right kind of help. BHP adds that the best types of weight loss support efforts break down into roughly three categories. These are:
Bariatric surgery – For patients with severe obesity – specifically, a BMI (body mass index) of 35 or above or 40 and above with related health problems – weight loss surgery remains a proven safe and effective means of fostering a long term weight reduction, says BHP. While very obese people can often find that permanently defeating obesity is an all but impossible task for a host of reasons – including incorrect signals to the brain that tell them they're hungry even after they've consumed more than enough food – procedures such as the gastric sleeve carry proven hormonal and metabolic benefits which reduce the presence of hunger inducing hormones and may prevent the body's metabolism from slowing down after a significant weight loss, BHP adds.
The Orbera Gastric Balloon – BHP point out that this procedure, long popular in Europe, is now available to significantly overweight patients who may not be candidates for bariatric surgery because they are not considered to be severely obese. The non-surgical procedure temporarily places a balloon-like device in the stomach, reducing the available area and making overeating uncomfortable. BHP notes that this has helped a great many patients jump-start their efforts at changing their eating habits and they typically experience considerable weight loss benefits.
Coaching – BHP adds that probably a majority of Americans know first-hand that even losing a relatively small amount of weight through proper diet and exercise is no easy task. For more modestly overweight individuals dealing with the battle of the bulge, the medical group says that a little expert help from a weight loss/life coach, as well as a physician who is well versed in the challenges of achieving a truly healthy physique, really can make all the difference.
BHP offers the full range of weight loss treatments for its patients, including bariatric surgery, the Orbera Weight Loss Balloon, and also weight loss coaching and support. Interested readers can contact the medical group at 800-788-1416 or can visit the medical group online at http://www.BeverlyHillsPhysicians.com.