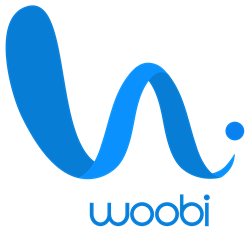 "we are proud to present the most advanced in-game video advertising platform"
(PRWEB UK) 26 September 2016
Leading adtech firm, Woobi with offices in London and Tel Aviv, has today announced the launch of a new in-game programmatic video SSP (Supply Side Platform). Woobi's SSP allows brand advertisers to engage with players during gameplay, become a part of the gaming experience, and create deeper brand affinity.
Woobi's in-game SSP and its award-winning technology are designed to captivate the audience's attention. It also utilizes Woobi's unique ability to study user interaction patterns, to display ads only when users are in a receptive mindset to engage.
Native In-game ad-units are now available at scale, with the comfort of using your existing campaign management platform, the confidence provided by 3rd party verification integrations and the precise audience targeting enabled by data partners.
As a result, Woobi delivers extraordinary view-through and click-through rates. Working with top-tier publishers, using its deep-targeting abilities and campaign optimization tools, Woobi guarantees brand advertisers reach their campaign KPIs.
"We are opening a new world of opportunities for brands today. The in-game ecosystem is developing rapidly. Time spent playing games has surpassed the time spent on TV. The mobile gaming penetration in the United States has grown from 25.9% in 2011 to 51.3% in 2015. This is one of the most favorite pass time activities across all demographics, geographic, and socioeconomic backgrounds," says Chaya Soggot, Woobi's CEO.
"This channel isn't only massive, fun and fresh, it's also highly effective for brand advertisers. Adding our targeting tools, the highest viewability rates and the confidence of third party verification tools, we are proud to present the most advanced in-game video advertising platform," she says.
"No other mobile channel captivates the user's attention in such an engaging manner and we at Woobi are committed to helping brands utilize this channel in a way that will truly benefit the user and create a positive campaign impact."
---ENDS---
For further information, please contact:
PR(at)Woobi(dot)com
About Woobi:
Woobi creates user engagement opportunities through in-game advertising. Our award winning technology allows advertisers to engage with players by reacting to significant moments during gameplay, enabling brands to become a part of the gaming experience, creating a deeper brand affinity, and game developers with superior monetization capabilities, a stronger user base, improved retention and long-term user LTV.