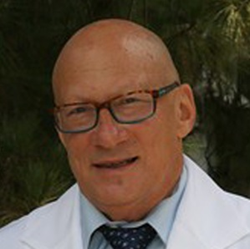 Yorba Linda, Ca (PRWEB) September 26, 2016
The incidence of chronic renal dysfunction (CKD) and acute kidney injury (AKI) is increasingly common, and diseases such as sepsis, heart failure, diabetes, surgical procedures, and nephrotoxic treatments can further increase occurrence of these conditions. With AKI, patients experience an acute decline in renal function, and it is also correlated with lengthier hospitalization, a greater risk of death, and other costs. This adverse outcome might owe to the late detection of AKI when the elevation of serum creatinine (SCr) is used. No biomarkers are available today which have been shown to meet clinical needs for prediction, diagnosis, and management.
However, Pro-Enkephalin (penKid)—a stable surrogate for the endogenous opioid hormone Enkephalin—is proven to be released in proportion to increasing renal distress and dysfunction and not to be affected by systemic inflammation. Plasma levels of penKid and its association with renal dysfunction have been evaluated in numerous studies including thousands of patients. In an upcoming webinar, this data will be reviewed by an expert in the field of novel protein biomarkers.
sphingotec is sponsoring a new, free educational webinar, "Pro-Enkephalin: A Novel Biomarker for Assessment of Kidney Function, Early Prediction and Diagnosis of Acute Kidney Injury," which will discuss the clinical challenge of chronic and acute kidney injury (and the limitations for predicting, diagnosing, and managing AKI), Pro-Enkephalin (a stable surrogate for Enkephalin; its function and role as an endogenous opioid hormone and its relationship to renal function), and review recently published data in European and North American cohorts examining Pro-Enkephalin levels in predicting outcomes in chronic renal function and acute kidney injury. Continuing education credits will be offered through the PACE system.
The speaker is Alan Maisel, MD, a professor of medicine at the University of California, San Diego (UCSD), and director of the Coronary Care Unit and Heart Failure Program at the Veterans Affairs San Diego Healthcare System in La Jolla, Calif. Dr. Maisel is professor of medicine at UCSD, where he has won many teaching awards. He just concluded a 10-year stint as associate editor of the Journal of the American College of Cardiology. Dr. Maisel is recognized worldwide as an expert on cardiac biomarkers, and he has more than 300 scientific publications. He has authored several ground-breaking publications that have paved the way for development of diagnostic tools for patients with congestive heart failure, and he was the leading investigator on studies that ushered the use of BNP into clinical practice.
The free webinar, hosted by LabRoots, will be presented on October 11, 2016, at 8 a.m. PT/11 a.m. ET. For full details about the event, continuing education credits, and free registration, click here.
About sphingotec:
sphingotec GmbH, Hennigsdorf (northwest of Berlin), Germany, develops diagnostic methods for prediction, prevention, intervention strategies, and early treatment of diseases in the fields of cancer, cardiovascular diseases, and kidney function. The company provides biomarkers indicating susceptibility for a specific disease, which enables the monitoring of prevention-and-intervention strategies. The company was established in 2002 by Dr. Andreas Bergmann, one of the founders and managers of B.R.A.H.M.S. Aktiengesellschaft, where, in addition to several other biomarkers, the sepsis marker Procalcitonin (B.R.A.H.M.S PCT®) was developed, creating a new diagnostic standard of care supporting patient management in sepsis.
About LabRoots:
LabRoots is the leading scientific social networking website and producer of educational virtual events and webinars. Contributing to the advancement of science through content sharing capabilities, LabRoots is a powerful advocate in amplifying global networks and communities. Founded in 2008, LabRoots emphasizes digital innovation in scientific collaboration and learning, and is a primary source for current scientific news, webinars, virtual conferences, and more. LabRoots has grown into the world's largest series of virtual events within the Life Sciences and Clinical Diagnostics community.