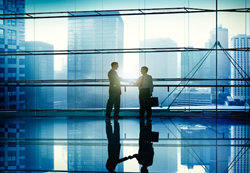 Corporations on the Fortune 500 list are often unaware that their company's 3rd largest expense is their tax bill.
Hilton Head Island, SC (PRWEB) October 04, 2016
In this fevered election season, JR Timbo & Associates advises many clients who are wondering how the results and ultimate winning candidate will effect their bottom line, to pay attention to their tax spreadsheets now. Corporate giants on the the Fortune 500 list are often unaware that their company's third largest expense is their tax bill. They are also heedless to the amount of money they can save with an appeal.
During inflamed political climates, economies often suffer the vagaries of the market and the whims of those decision makers who may feel at risk at the top of their structures. This is definitely the best time to have your company's tax bill analyzed by an experienced professional, who can shave thousands off your tax bill going into a new administration.
JR Timbo, Jr. & Associates offer a NO-RISK analysis to Fortune 500 companies in any region with deadlines between now and February, 2017. This should help meet their goals of increasing profitability before the end of this erratic 2016 election year, and shoring up their financials for 2017. If their analysis doesn't show you a savings on your tax review, you don't owe a penny for their time.
"Their appeals processing has saved our company over four million dollars," says Dolce & Gabbana executives of JR Timbo & Associates appeal work. D&G is only one of many major corporations who have benefited from paying close attention to their tax bills.
Also having their tax sheets reviewed with JR Timbo are the Hartford Courant, Stanley Black & Decker, and Thompson BMW. At this point, what you don't know can hurt you in this unpredictable political climate. It is clear that, regardless of how the election turns out, taxes for the top tier corporate income level will be altered in some way, and it behooves CEO's and CFO's everywhere to start boning up on their own company's position now, so they can be prepared for the structural changes in tax laws down the road.
"I want people to stay aggressive this year and be proactive with their spreadsheets," says JRT. "Just because the news is a little haywire, doesn't mean you can't stay in control of your tax bill. What they're arguing about in Washington has no bearing on what I can do to help you get some money back on your personal, real, and commercial property tax appeals."
In Connecticut, revaluation notices just began going out for municipalities such as Vernon, Hartford, East and West Hartford, Brookfield, Enfield, Manchester, Meriden, Milford, New Haven, Orange, and Shelton. So companies should keep an eye out now for opportunities to cut their tax bills in those places.
According to a recent tax newsletter tax alert commercial/industrial property owners in Connecticut were advised to carefully oversee the new assessment process to confirm that it is fair and equitable.
From October through December Massachusetts shows a tax appeal deadline in towns with a semi-annual payment schedule, while Yonkers has an appeal deadline in November, Buffalo on December 31, White Plains on January 21, and Westchester County on February 19, 2017. Also, there is another tax appeal deadline in California on November 30, for value notices that went out after July 30, 2016.
JR Timbo & Associates LLC operates nationwide with tax specialists in Baltimore, DC, LA, Atlanta, Chicago, Denver, Dalls, and Boston. Jr Timbo has offices in Pennsylvania and Hilton Head, in South Carolina, a state that has an open deadline, so tax bills can be appealed anytime for a potential refund.
To find out more about what's coming up in your area, call Joseph Timbo, Jr. or Michelle Duffy at 843-785-8500 or visit JRTimboandAssociates.com
Facebook.com/JR-Timbo-and-Associates-LLC
LinkedIn.com/in/joseph-r-timbo-jr