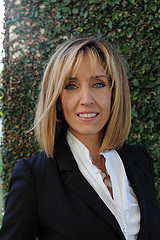 The steady rise in mobile-pay usage and related social-media chatter suggest that consumers are becoming increasingly comfortable with and excited about mobile payments.
Tampa Bay, Fla. (PRWEB) September 26, 2016
A MasterCard study published earlier this year revealed that North American social media conversations about mobile payments surged over 500% from 2014 to 2015.(1) This news preceded the July launch of the company's enhanced MasterPass solution, which has made MasterCard "the first network to deliver an omni-channel, all-digital payment service."(2) Monica Eaton-Cardone, an information technology executive with payment industry expertise, says recent developments illustrate consumers' growing comfort with and demand for mobile payment solutions. She urges eCommerce merchants and in-store retailers to support new payment technologies or risk losing market share as customers increasingly pay with their smartphones.
According to a Federal Reserve Board study, consumers' use of mobile payments doubled from 2011 to 2015, rising from 12% to 24% of all mobile phone owners. Adoption is more widespread among younger users, with 1 in 3 of those aged 18–29 (30%) and 30–44 (32%) currently using mobile-pay options. Mobile payments are most commonly used for paying bills (65%), purchasing goods or services via a mobile browser or app (42%), in-store purchases (33%), sending money to friends/family (25%), and parking, taxi/ride share services and public transit (20%). Among those who are not yet using mobile payments, 67% are concerned about security, 36% don't have the necessary feature(s) on their phone and 22% said the places they shop don't accept mobile payments.(3)
Meanwhile, the MasterCard study found that from 2014 to 2015, social media conversations about mobile payments increased 519% in North America, 159% in Asia Pacific, 144% in Europe, 111% in the Middle East and Africa, and 20% in Latin America and the Caribbean. Fully 97% of those conversations centered on digital wallets, including Apple Pay, Samsung Pay, Android Pay and MasterPass; of the remaining conversations, 47% focused on contactless cards, 33% on biometrics, 14% on personal payments and 6% on wearables. While security remains a concern for some, many consumers expressed interest in biometric measures such as facial recognition, fingerprint reading and heartbeat authentication.(1)
"The steady rise in mobile-pay usage and related social-media chatter suggest that consumers are becoming increasingly comfortable with and excited about mobile payments. As more users upgrade to smartphones with built-in fingerprint scanners and new safeguards further allay security concerns, we'll continue to see rapid expansion of mobile-pay options," predicted Eaton-Cardone, who currently serves as Chief Information Officer (CIO) of Global Risk Technologies and Chief Operating Officer (COO) of Chargebacks911. "I encourage all merchants to implement mobile payment technology as soon as possible to keep pace with consumer demand."
Eaton-Cardone believes MasterCard's enhanced MasterPass offering will hasten the adoption of mobile payments, as users can link any major credit or debit card to their MasterPass account and use it to shop online, in app or in store. MasterPass also features multi-tier security, including address verification, network tokenization and password, PIN or fingerprint authentication. Beyond offering consumers greater convenience and security, MasterPass helps protect merchants from fraud and deters abandoned orders by making the checkout process fast and simple.(4)
"Consumers and merchants are right to be wary of fraud and should always take proactive steps to prevent it. However, smartphone transactions can leverage facial, voice and fingerprint recognition for authentication, making mobile payments one of the most secure options available," noted Eaton-Cardone. "Merchants who accept mobile transactions not only have the potential to increase transaction volume and market share, but biometric authentication can also help them prevent and combat friendly fraud."
Eaton-Cardone welcomes the opportunity to discuss mobile payments, financial technology (FinTech) and fraud prevention at industry conferences and events. She will be presenting at the ARC TravelConnect conference in Washington, DC, next month, and is also available for interviews and future speaking engagements. For more information, visit http://monicaec.com.
About Monica Eaton-Cardone:
Monica Eaton-Cardone is an accomplished entrepreneur, speaker, author and industry thought leader who is internationally recognized for her expertise in risk management, chargeback mitigation, fraud prevention and merchant education. Eaton-Cardone found her calling as an entrepreneur when she sold her first business at the age of 19. She later became an eCommerce merchant; and after grappling with chargebacks and fraud, she took it upon herself to develop a comprehensive, robust solution that combined agile technologies and human insights. Today, Eaton-Cardone's innovations are helping thousands of organizations achieve sustainable growth, and she continues to pioneer loss-prevention best practices as CIO of Global Risk Technologies and COO of Chargebacks911. Eaton-Cardone is a champion of women in IT and business leadership, and aims to inspire the next generation of young innovators through her nonprofit organization, Get Paid for Grades. Get to know her at http://www.monicaec.com.
1. MasterCard. "MasterCard Study of Social Conversations Reveals Consumers Are Embracing the Next Generation of Payments"; press release issued February 21, 2016. newsroom.mastercard.com/press-releases/mastercard-study-of-social-conversations-reveals-consumers-are-embracing-the-next-generation-of-payments/
2. MasterCard. "Mastercard Removes Digital Payment Barriers – Gives Consumers Freedom to Shop Across Devices and Channels With Masterpass"; press release issued July 14, 2016. newsroom.mastercard.com/press-releases/mastercard-removes-digital-payment-barriers-gives-consumers-freedom-to-shop-across-devices-and-channels-with-masterpass/
3. Board of Governors of the Federal Reserve System. Consumers and Mobile Financial Services 2016; March 2016. federalreserve.gov/econresdata/consumers-and-mobile-financial-services-report-201603.pdf
4. MasterCard. "MasterPass Q&A"; July 2014. newsroom.mastercard.com/wp-content/uploads/2014/07/MasterPass-QA-July-2014.pdf