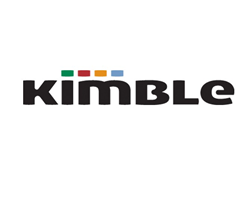 (PRWEB) September 26, 2016
Kimble Applications, a global leader in professional services automation, is pleased to announce the Anthesis Group as a customer. The Anthesis Group is a leading sustainability services and solutions provider that is founded on the belief that commercial success and sustainability go hand in hand. It is a global firm, with offices across North America, the UK, Europe, the Middle East and China.
Ian Forrester, Director at Anthesis Group, comments: "Anthesis is one of just a handful of global organizations specializing in sustainability and has established an extensive international platform. In the last three years we have been through a period of rapid growth and we want to ensure this continues in a consistent way for both our colleagues and clients. We're looking forward to Kimble helping enable that growth and encouraging best practice consulting behaviour throughout our business."
Sean Hoban, Chief Executive at Kimble Applications, comments: "Anthesis Group is not only very successful commercially, but it's also a force for good with its sustainable focus. We're enjoying working with the team there and anticipate that the firm will continue to flourish."
Available from the Salesforce AppExchange, Kimble's solution is fully integrated with Salesforce and can be accessed via mobile, tablet and web.