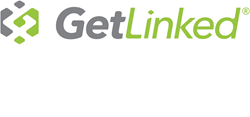 "GetLinked software has been a cost savings, allowing us to continuously update our systems without having to start over with a new interface each time."
BOISE, IDAHO (PRWEB) September 27, 2016
The latest interface of GetLinked® software was released and implemented by Seasoned Brands LLC (formerly Aladdin Eatery Systems, Inc.) interfacing Micros, Microsoft Dynamics GP (Great Plains) and Paychex. This software continues to provide financial integration Seasoned Brands LLC needs as they continue to franchise.
Seasoned Brands LLC has been using GetLinked software for the past eight years to integrate their different systems. The latest version enhances the financial integration between their point-of-sale, accounting and payroll systems. It provides one software solution that includes accurate recording of transactions, payments and timekeeping.
"GetLinked software has been a cost savings, allowing us to continuously update our systems without having to start over with a new interface each time," says Fares Chamoun, VP/CFO of Seasoned Brands LLC. GetLinked continues to develop new interfaces and updates that are seamlessly added to the existing system. GetLinked will also be used in their latest success as they recently won the bid to replace McDonald's in the Cleveland Clinic in their initiative to be leaders in health by example.
"We developed GetLinked software to be easy to install, operate and update while providing consistent and accurate integration between systems," says Jim DeFede, a development manager for GetLinked. This interface is just one of the solutions to keep the process fast, reliable and very affordable. GetLinked allows Seasoned Brands LLC better control of their POS data and eliminates hours of manual work.
GetLinked is compatible with hundreds of point of sale, timeclock, accounting and payroll systems including Toast, Clover, Square, Revention, Micros, Aloha, Intacct, QuickBooks, Microsoft Financial Systems (GP, Navision, etc.), PeopleSoft, SAP, Bank of America, First Data, ADP and many more.
About GetLinked®
GetLinked is a software program developed and maintained by Accounting Solutions, Inc., provider of financial integration tools for over 30 years. The primary function is to integrate point of sale and timeclock systems to financial systems. GetLinked is a modular system by accounting function and integrates with over 750 systems.
GetLinked® products and services are available worldwide for many industries including Restaurants, Hotels and Resorts, Health Clubs, Public and Private Clubs , Stadiums and Arenas, Casino and Entertainment Venues, Cruise Lines, Accounting Firms and Bookkeepers, Payroll Service Providers, Institutional Food Services, Franchises and others.
Email info(at)getlinked(dot)co or visit the web site at http://getlinked.co.
Inquiries about preferred accounting firms:
Many businesses now use accounting firms to handle their financial integration and reporting. Contact Accounting Solutions, Inc. for more information on preferred accounting firms that provide financial services nationwide.
Email info(at)getlinked(dot)co.
About Seasoned Brands LLC
Seasoned Brands LLC strives to lead the way in serving healthy, nutritious Lebanese-American food in a relaxed, casual and smoke-free atmosphere with superior service. Founded in 1994 by Fady and Sally Chamoun, their dream has become a highly successful business promoting health and friendliness. Seasoned Brands LLC began 20 years ago with one location in Lakewood, Ohio, just outside Cleveland. It's grown to almost 30 restaurants in Ohio, Indiana, Pennsylvania and North Carolina. They own multiple concepts including Sittoo's, Aladdin's Eatery, Taza, Bold, Forage and The Oak Barrel.
For more information visit http://www.aladdinseatery.com.
Media Contacts:
Marketing
Accounting Solutions, Inc.
208-343-2500, Ext. 8
media(at)getlinked(dot)co
http://getlinked.co/news/
Fares Chamoun
Aladdin Eatery Systems, Inc.
440.623.5803
fares(at)aladdinseatery(dot)com
###