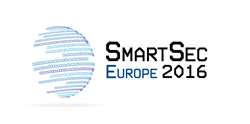 "Excellent conference, with very relevant topics, good presentations and possibilities for networking"Jorgen Fangel Jensen, Manager ICS-Infrastructure - DONG Energy
Amsterdam, The Netherlands (PRWEB UK) 28 September 2016
Recent utility research carried out by Phoenix Forums indicates that cyber-security is now at the top of European utilities' organisational priority. With senior management investment and support in place, IT and OT convergence under way, and the threat landscape becoming increasingly unpredictable, utility cyber-security teams have both the external motivators and internal support to propel their OT cyber-security programmes to the next level.
"There has been a massive shift in how utilities are thinking about cyber-security since we first launched this conference in January 2014" say Mandana White, Programme Director of SmartSec Europe 2016, organised by Phoenix Forums. "The question on utilities' minds is no longer if they should be investing in OT cyber-security, but how they can do so in the most cost-effective, ubiquitous and future-proofed way. The business case is clear, the threat landscape is complex, and there is now a plethora of utility specific cyber-security solutions on the market to choose from".
SmartSec Europe 2016 takes place on 29th & 30th November 2016 at the Hotel Casa 400 in Amsterdam, and draws together 120+ European utility cyber-security experts and implementation leaders. The two-day case-study driven agenda focuses on the lessons learnt from actual implementations both on a domain specific and ubiquitous basis. Alongside the case-study agenda there are technology innovation panel discussions, intimate roundtable breakout sessions, an evening networking reception, and a solution zone displaying state of the art utility cyber-security products and support services.
"There is no other event experience like it for utility cyber-security professionals in Europe" says Mandana White. "We have created a programme that goes to the heart of utilities' implementation challenges, assembled a speaker panel of the most forward thinking and innovative cyber-security minds in the industry, and created an event experience where discussions get deep and meaningful, creating tangible outcomes that will propel programmes forward."
Here's what participants at SmartSec Europe 2014 have had to say:
"SmartSec Europe 2014 provided me with the information and contacts to plan my cyber-security roadmap for the next 12-24 months"
Noel Comerford, Security Analyst - ESB
"Excellent conference, with very relevant topics, good presentations and possibilities for networking"
Jorgen Fangel Jensen, Manager ICS-Infrastructure - DONG Energy
"A great opportunity to learn what is out there today and will be coming tomorrow concerning smart grid security solutions"
Steven Frere, Senior Smart Meter Communication Specialist - Eandis
Discussion topics include:

Strategy & Investment – understanding the impact of emerging trends such as IoT, renewables, and electric vehicles on utility infrastructure vulnerabilities, and the cyber-security strategy and investment priorities that will ensure cyber resilience
Risk Management – getting to grips with how the threat landscape is evolving, the changing profile of cyber-criminals, and how you can integrate your internal mitigation with external collaboration to achieve a holistic approach to smart utility cyber-security
End-to-End Cyber-Security – evaluating the latest technologies, innovative processes and high impact policies that will establish and reinforce unbreakable end-to-end cyber-security in the smart utility environment
Domain Specific Cyber-Security – evaluating a range of embedded and bolt-on cyber-security solutions that will support high levels of security and functionality in the most vulnerable parts of the grid, such as digital substations, integrated SCADA systems, AMI infrastructures
Future Applications – leveraging the potential of new technologies such as anomaly-based intrusion detection systems and quantum computing in the fight against the next wave of smart utility cyber-crime
Regulation & Standards – determining how European level regulation and more robust standards are being developed to better meet the cyber-security needs of next generation smart utilities
Speakers Include:
Aurelio Blanquet, Director, Division of Automation and Telecommunications & Chair EE-ISAC - EDP Distribuição
Walter van Boven, Digital Grid Department Manager & Acting CIO – Alliander
Johan Rambi, Corporate Privacy & Security Advisor - Alliander
Kimmo Juntunen, ICT Infrastructure Manager and CISO - Caruna
Carlos Montes Portela, OT Security Officer - Enexis
Piotr Szarwas, Head of IT - RWE IT
Michal Maciejewski, Utilities & Grid Solutions Manager - RWE IT
Francois Chevalier, Head of Control Centre and Telecommunication - Sibelga
Lhoussain Lhassani, Senior Specialist Asset Management - Stedin
Nuno Medeiros, ICT and Smart Grids Security Officer - EDP Distribuição
Andro Kul, IT Risk Manager - Eesti Energia
Maurice Snoeren, Head of Section, Cyber-Security - DNV GL
Michael John, Director – ENCS
Martin Gilje Jaatun, Senior Scientist – SINTEF
Paul Smith, Senior Scientist - AIT Austrian Institute of Technology
Bart de Wijs, Head of Cyber Security, Power Grids Division – ABB
Andreas Hülsing, Post-Doctoral Researcher - TU Eindhoven for PQCrypto
Philip Irschik, Senior Executive Advisor - E-Control
Harm van den Brink, IT Architect – ElaadNL
Event dates and location:
Conference: 29 – 30 November 2016
Location: Casa 400, Amsterdam, The Netherlands
Event website: http://www.smartsec-europe.com
For more information, interviews and media accreditation:
Mandana White, Programme Director, Phoenix Forums Ltd
Email: mandana(at)phoenix-forums(dot)com
Tel: +44 (0)20 8349 6360
Phoenix Forums is an independent conference producer specialised in the smart grid sector. We work hand in hand with engineering professionals to create innovative event concepts and high quality programmes that inform technical decision makers and enable them to deliver exceptional results. Our approach is entirely market led. We stay exceptionally close to industry developments. Through our regular, rigorous and unbiased process of depth interviews with TSOs, DSOs, power generators, engineering consultancies, and technology innovators, we stay one step ahead of industry developments and provide live event platforms that act as a catalyst for new ideas, new directions, and new approaches to achieving future energy security.